---
ACCESSION #: 9810280110
---
SWAGELOK COMPANY
29500 Solon Road, Solon, Ohio 44139-3492 U.S.A.
October 19, 1998
Document Control Desk
Office of Reactor Regulation
Nuclear Regulatory Commission
Washington, DC 20555
Subject: Defects Potentially Reportable under 10CFR part 21
We are writing about a potential defect in a Swagelok stainless steel front ferrule, part number SS-503-1. The part is marked with the heat code IVD on it. The front ferrule is shipped as a component in a Swagelok tube fitting, or sold as a replacement part.
The list of utilities to whom we have sold these parts is enclosed. We are notifying each licensee concurrently with this notice.
The potential problem is that the ferrule was machined with an improper length, resulting in the 45 degree chamfer at the trailing edge to be missing. Laboratory testing of this part has shown that it will leak immediately on gas service, and will hold to about 2.5 times working pressure of the tubing during a hydraulic pressure test.
The improper length was caused by insufficient feedout of the bar on a multiple spindle machine. Our analysis shows that this would be a first part error and that only a small number of ferrules are affected. Our automated assembly equipment is set to reject this condition, and of the parts that were not sent through automated assembly, about one per cent of the lot is included.
Corrective action includes inspection equipment that will 1 00 per cent identify this short length.
A sales drawing that shows a proper ferrule and one with the short length is enclosed.
If there are any questions, please do not hesitate to contact us.
Sincerely,

Kennan J. Malec
Vice President and General Manager

Telephone: 440-248-4600 Fax: 440-349-5970
---
SS-503-1 (IVD)
Westinghouse Electric Corp. P.O. # MB-33772 43 pcs. SS-500-6-2BT
Product ID # D18GV0197S
Repair Replacement Service
Florida Power & Light PO #00032836 10 pcs. SS-500-SET
Product ID # R18FN0151
St. Lucie Nuclear Plant
Mitsubishi Heavy Industries Ltd.
Product ID # R17IE0516
Kobe Shipyard & Machinery #2303944-KG-865564 38 pcs. SS-503-1
---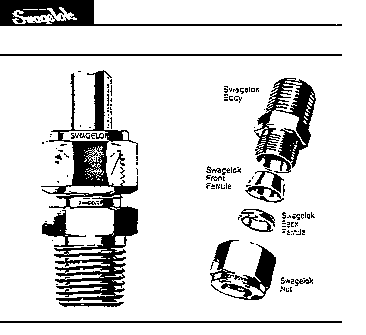 ---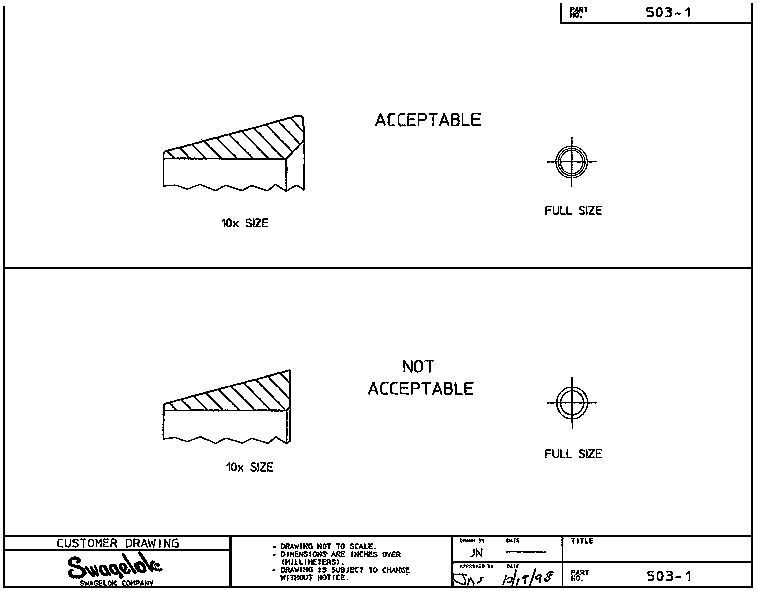 ---
SS-503-1 (IVD)
Westinghouse Electric Corporation PO# MB-50337-D 16 pcs. SS-1210-6-5BT
ID D18HE0125B
Repair Replacement Service
2000 Cheswick Ave
Cheswick PA 15024
---
*** END OF DOCUMENT ***
Page Last Reviewed/Updated Wednesday, May 27, 2020
Home
About Us
Popular Documents
Stay Connected