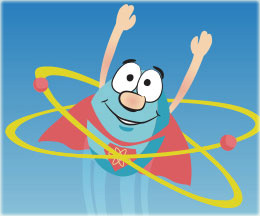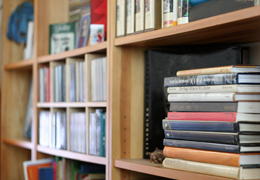 NRC eLearning
We'd like to introduce our new NRC eLearning initiative to help parents who may suddenly have children out of school – and for adults who would like to know a bit more about science, nuclear technology and the NRC. Once a week, we'll highlight content on our website and YouTube channel, including history videos, games and a series on basic science principles relevant to the NRC.
Some of the links on this page are to non-NRC servers and websites and are provided solely as a reference for the convenience of users. NRC cannot guarantee the authenticity of documents or the validity of information obtained at these non-NRC websites. See our Site Disclaimer for more information.
| | | |
| --- | --- | --- |
| | We're highlighting NRC Facts where you can learn more about what we do and nuclear history starting with December 2, 1942 – when the first nuclear reactor in the world created a stable, self-sustaining nuclear chain reaction. | NRC Facts |
| | This video from our "3 Minutes With" series is a great addition to NRC eLearning. Find out what our meteorologists do and how their work impacts the NRC mission. | NRC video |
| | Check out the first installment of our Science 101 series, where we talk about the basic building block of matter – the atom. | What is an atom? |
| | Take a trip to the past in this video from our "Moments in NRC History" series. Our historian, Tom Wellock, talks about the NS Savannah – the world's first nuclear-powered merchant ship. | NRC video |
| | Ever wondered how a smoke detector does its job and how the NRC is involved? Take a look at our backgrounder to find out! | NRC backgrounder |
| | Did you know we have organizational, cognitive and social psychologists on our staff? Find out what they do at the NRC. | NRC video |
| | After the NRC Science 101 lesson on the atom, it's on to another basic of science — chemicals and chemical reactions. | What is a chemical? |
| | Can you guess the nuclear term? We provide a clue, you guess the term before it appears on the screen. | NRC video |
| | Read our backgrounder to find out about those exit signs that glow in the dark and often contain a radioactive gas called tritium. | NRC backgrounder |
| | How, when and why was the NRC founded? The answers can be found in our "Moments in NRC History" video. | NRC video |
| | It's back to our Science 101 series for NRC eLearning to cover the serious matter of "matter." | What is Matter? |
| | Here's another "Guess the Nuclear Term" challenge. How much do you know about nuclear? | NRC video |
| | Find out what it takes to be a thermal engineer at the NRC. | NRC video |
For additional information, see our Site Disclaimer and Guidelines for Using NRC Photos and Images.
Page Last Reviewed/Updated Wednesday, July 15, 2020
Home
About Us
Popular Documents
Stay Connected