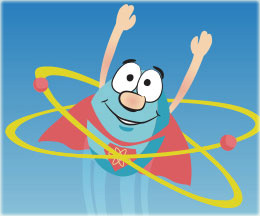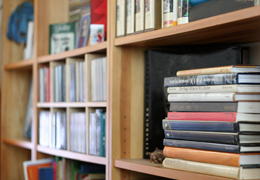 The Fun and Games web page provides links to exciting fun learning activities to support your lessons about the NRC and the industry it regulates. Picture games are a fun way to reinforce vocabulary skills and help students increase their ability to focus. Print out each worksheet with a computer printer.
On this page:
This page includes links to files in non-HTML format. See Plugins, Viewers, and Other Tools for more information.
Printable Version
Connect the Dots
In this fun game, connect the letters or numbers in the right order to complete the picture.
Coloring Page
Color drawings with crayons or markers.

Crossword Puzzle
Solve the clues, and write in the answers to complete the crossword puzzle.
When you find the atom, circle or color it with a colored pencil or marker.

Match-Up
Write the letter of the correct match next to each problem.
Periodic Table – Identify the Radioactive Isotopes
Find those elements that are radioactive isotopes by placing the Radiation symbol on the chart.

Word Search
Can you find the words hidden in the word search puzzle below? The words go across from left to right and down from top to bottom.
Word Scrambler
Unscramble the words below to solve the Word Scrambler. Each word has something to do with the NRC and the nuclear power industry.

Page Last Reviewed/Updated Thursday, August 10, 2017
Home
About Us
Popular Documents
Stay Connected