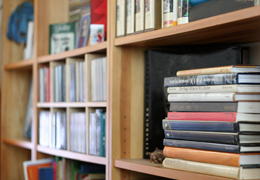 History of Enforcement Policy
Changes to the enforcement policy since it was first published with links to the Staff Requirements Memoranda (SRM), Federal Register Notice (FRN), SECY Paper, and the Policy for each change.
| 2016 | 2015-2010 | 2009-2000 | 1999-1990 | 1989-1980 |
This page includes links to files in non-HTML format. See Plugins, Viewers, and Other Tools for more information.
Date
Change
SRM
FRN
SECY
Policy
2015-2010
02/04/15
Expansion of the Post-Investigation Alternative Dispute Resolution Program
80 FR 11693
070/9/13
Implant Brachytherapy Medical Event Reporting
78 FR 41125
01/28/13
Incorporated changes in SRM-SECY-09-0190
78 FR 5838
06/07/12
Construction topics, including enforcement discretion
77 FR 33786
07/12/11
Interim Enforcement Discretion for Certain Fire Protection Issues
76 FR 40777
04/25/11
Interim Policy for minimum days off requirements of the NRC's fitness for duty regulation
76 FR 22802
09/30/10
Major revision to clarify the use of terms and update the Policy
75 FR 60485
2009-2000
11/28/08
Adjustment of civil monetary penalties based on inflation
73 FR 72528
09/10/08
Six Month Extension of Discretion for Certain Fire Protection Issues
73 FR 52705
01/07/08
Revision related to civil penalty authority over contractors and subcontractors for violations of employee protection regulations
73 FR 1233
04/18/06
Extension of Discretion Period of Interim for Certain Fire Protection Issues
71 FR 19905
03/16/05
Use of the Web and ADAMS to Disseminate the Enforcement Policy, Discontinuation of NUREG-1600, and Simplification of the Official Policy Statement Title
70 FR 12908
01/14/05
Extension for Interim Enforcement Policy Regarding Enforcement Discretion for Certain Fire Protection Issues
70 FR 2662
11/15/04
Notices of Enforcement Discretion
69 FR 65657
10/26/04
Adjustment of Civil Monetary Penalties Based on Inflation
69 FR 62485
08/13/04
Interim Enforcement Policy Regarding the Use of Alternative Dispute Resolution
69 FR 50219
06/16/04
Interim Enforcement Policy Regarding Enforcement Discretion for Certain Fire Protection Issues
69 FR 33684
02/18/04
Correction to Action Against Non-Licensees for Packaging and Transportation Violations
69 FR 7660
01/05/04
Action Against Non-Licensees for Packaging and Transportation Violations
69 FR 385
10/31/02
Interim Policy Enforcement Discretion Policy for Certain Fitness-for-Duty Issues
67 FR 66311
06/03/02
Correction to Revision of Violation Examples Involving Medical Use of Byproduct Material
67 FR 38325
04/24/02
Revision of Violation Examples Involving Medical Use of Byproduct Material
67 FR 20187
12/18/00
Adjustment of Base Civil Penalties for Loss, Abandonment, or Improper Transfer or Disposal of Sources
65 FR 79139
10/04/00
Adjustment of Civil Monetary Penalties Based on Inflation
65 FR 59274
05/01/00
Reactor Oversight Process; Interim Policy for Performance Indicator (PI) Data; 10 CFR 50.59; Inaccurate or Incomplete PI Data; Failure to Secure Licensed Material
65 FR 25368
1999-1990
11/09/99
Assessing Significance; Elimination of Regulatory Significance; 10 CFR 50.59; Responsibilities
64 FR 61142
10/15/99
Enforcement Actions Against Non-Licensees Under 10 CFR Part 72
64 FR 56129
08/09/99
Interim Enforcement Policy for Use During the NRC Power Reactor Oversight Process Pilot Plant Study
64 FR 43229
07/30/99
Interim Policy Regarding Enforcement Discretion for Nuclear Power Plants During the Year 2000 Transition
64 FR 41474
06/15/99
Correction to Examples of Violations Involving Operators' Licenses
64 FR 114
05/19/99
Examples of Violations Involving Operators' Licenses
64 FR 27310
03/09/99
Interim Policy for Generally Licensed Devices Containing Byproduct Material
64 FR 11508
02/09/99
Revised Treatment of Severity Level IV Violations at Power Plants
64 FR 6388
01/06/99
Notices of Enforcement Discretion Involving Natural Events
64 FR 915
12/24/98
Fuel Cycle Facilities Civil Penalties and Notices of Enforcement Discretion
63 FR 71314
05/13/98
Multiple Revisions Based on a 2-Year Review
63 FR 26630
01/13/98
Deliberate Misconduct Rule
63 FR 1982
10/08/97
Clarification on Release of OI Reports Associated with Conferences Involving Discrimination
62 FR 52577
06/19/97
Editorial Corrections
62 FR 33447
05/28/97
Part 34, Radiography, Examples of Potential Violations
62 FR 28974
03/24/97
Participation in Predecisional Enforcement Conferences Involving Discrimination
62 FR 13906
02/12/97
Gaseous Diffusion Plants; NRC Organizational Changes; Commission Consultation
62 FR 06677
12/26/96
Correction to Exercise of Discretion
61 FR 68070
12/10/96
Part 20, Exceedance of Dose Constraints
61 FR 65128
12/10/96
Commission Consultation; Open Predecisional Enforcement Conferences; Non-Cited Violations; Risk
61 FR 65088
10/18/96
Departure from FSAR
61 FR 54461
10/11/96
Adjustment of Civil Monetary Penalties Based on Inflation
61 FR 53553
06/30/95
Complete Policy Revision Based on Enforcement Review Team
60 FR 34381
06/30/95
Removal from the Code of Federal Regulations
60 FR 34380
11/28/94
Discrimination Issues
59 FR 60697
07/15/94
Timeliness in Decommissioning of Materials Facilities
59 FR 36026
04/02/93
Examples of Violations Related to Quality Management Program Under 10 CFR Part 35
58 FR 17321
03/17/93
Notices of Enforcement Discretion
58 FR 14308
02/18/92
Responsibilities; Severity Level Categorization; Elimination of Civil Penalties for Severity Level IV Violations; Minimum Civil Penalties for Certain Overexposure, Loss or Release of Licensed Material; Revision to Civil Penalty Adjustment Factors; Expanded Use of Civil Penalty Discretion; Additional Examples in Supplements
57 FR 5791
08/15/91
Deliberate Misconduct Rule
56 FR 40664
08/02/91
Elimination of Maintenance-Related Civil Penalty Adjustment Factor; Addition of Maintenance-Related Example for Reactor Operations Supplements
56 FR 36998
07/25/91
Quality Management Requirements in 10 CFR Part 35
56 FR 34121
07/15/91
Fitness-for-Duty
56 FR 32066
05/21/91
Revised Standards for Protection Against Ionizing Radiation in 10 CFR Part 20
56 FR 23360
07/31/90
Hot Particle Enforcement Policy
55 FR 31113
01/10/90
Revised Standards for Radiography Equipment in 10 CFR Part 34
55 FR 843
1989-1980
12/08/89
Added Maintenance-Related Civil Penalty Adjustment Factor
54 FR 50610
06/07/89
Fitness-for-Duty
54 FR 24468
10/13/88
Exercise of Discretion; Civil Penalty Adjustment Factors; Enforcement Against Individuals; Modify Examples in Supplements -- 10 CFR 50.59, Medical Misadministrations, Transportation, Safeguards
53 FR 40019
03/23/88
Reopening Closed Enforcement Actions
53 FR 9429
12/31/87
Completeness and Accuracy of Information
52 FR 49362
09/28/87
Enforcement Actions Against Individuals; Exercise of Discretion; Reopening Closed Cases
52 FR 36215
11/20/85
Vendors
50 FR 47716
03/08/84
Aggregation; Civil Penalty Adjustment Factors; Purpose of Enforcement Conference; Added Supplement VIII - Emergency Preparedness
49 FR 8583
03/09/82
Severity Levels; Civil Penalties; Civil Penalty Adjustment Factors; Actions Against Licensed Operators; Added Supplement VII - Miscellaneous
47 FR 9987
10/07/80
Severity Levels; Civil Penalties; Civil Penalty Adjustment Factors; Enforcement Conferences; Commission Consultation; Actions Against Licensed Operators
45 FR 66754
Page Last Reviewed/Updated Tuesday, September 05, 2017
Home
About Us
Popular Documents
Stay Connected