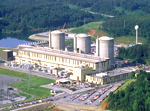 Correspondence Related to NRC Bulletin 2004-01
On May 28, 2004, NRC issued NRC Bulletin 2004-01, "Inspection of Alloy 82/182/600 Materials Used in the Fabrication of Pressurizer Penetrations and Steam Space Piping Connections at Pressurized-Water Reactors," Agencywide Documents Access and Management System (ADAMS) Accession No. ML041480034).
Operating experience has demonstrated that Alloy 82/182/600 materials exposed to primary coolant water (or steam) at the normal operating conditions of PWR plants have cracked due primary water stress corrosion cracking (PWSCC). The purpose of Bulletin 2004-01 is to (1) advise PWR licensees that current methods of inspecting Alloy 82/182/600 materials used in the fabrication of pressurizer penetrations and steam space piping connections may need to be supplemented with additional measures to detect and adequately characterize flaws due to PWSCC, (2) request PWR addressees to provide information related to pressurizer penetrations, steam space piping connections, and its Alloy 82/182/600 inspection program, and (3) require PWR addressees to provide a written response in accordance with 10 CFR 50.54(f).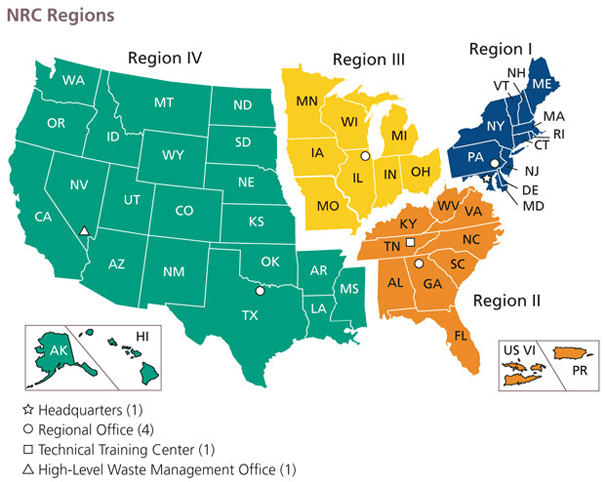 On this page:
This page includes links to files in non-HTML format. See Plugins, Viewers, and Other Tools for more information.
Region 1
Plant Name
Initial 60 Day Response
60 Day Post Outage Response
Related Documents
Beaver Valley 1

09/29/04 Supplemental Response

Beaver Valley 2

09/29/04 Supplemental Response

Calvert Cliffs 1
Calvert Cliffs 2
Ginna

Indian Point 2

Indian Point 3

Millstone 2

10/04/04 Supplemental Response
03/31/05 Supplemental Response

Millstone 3

10/04/04 Supplemental Response
03/31/05 Supplemental Response

Salem 1

Salem 2

Seabrook 1
Three Mile Island 1

07/07/05 Supplemental Response

Region 2

Region 3
Plant Name
Initial 60 Day Response
60 Day Post Outage Response
Related Documents
Braidwood 1

Braidwood 2

Byron 1

Byron 2

Davis Besse

02/25/05 Supplemental Response

DC Cook 1

10/28/04 Supplemental Response

DC Cook 2

10/28/04 Supplemental Response

Kewaunee

09/3/04 Supplemental Response

Kewaunee Power Station was permanently shut down on May 7, 2013

Palisades

11/9/04 Supplemental Response

Point Beach 1

Point Beach 2

Prairie Island 1

Prairie Island 2

Region 4
| Plant Name | Initial 60 Day Response | 60 Day Post Outage Response | Related Documents |
| --- | --- | --- | --- |
| Arkansas Nuclear 1 | | | |
| Arkansas Nuclear 2 | | | |
| Callaway | | | |
| Comanche Peak 1 | | | 03/07/05 Supplemental Response |
| Comanche Peak 2 | | | 03/07/05 Supplemental Response |
| Diablo Canyon 1 | | | 10/14/04 Supplemental Response |
| Diablo Canyon 2 | | | 10/14/04 Supplemental Response |
| Fort Calhoun | | | Fort Calhoun Station was permanently shut down on October 24, 2016 |
| Palo Verde 1 | | | 02/23/06 Supplemental Response |
| Palo Verde 2 | | | |
| Palo Verde 3 | | | |
| San Onofre 2 | | | |
| San Onofre 3 | | | Station was permanently shut down on June 12, 2013 |
| South Texas 1 | | | Station was permanently shut down on June 12, 2013 |
| South Texas 2 | | | |
| Waterford 3 | | | |
| Wolf Creek 1 | | | |

Page Last Reviewed/Updated Thursday, May 14, 2020
Home
About Us
Popular Documents
Stay Connected