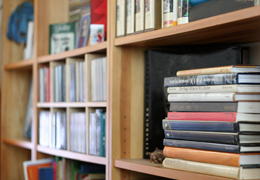 Power Reactors (Division 1): Regulatory Guides 1.41 - 1.60
This page lists the number, title, publication date, and revisions for each regulatory guide in Division 1, "Power Reactors," with references to draft guides and related documents (where applicable).
See also Draft Regulatory Guides for Division 1.
See NRC Regulatory Guides for more general information.
Regulatory Guides are reviewed about every 10 years, although a guide may be reviewed more frequently if the staff believes an emerging issue affects the guide. The NRC began these reviews in 2010, and began posting the results of its reviews on this site in 2013. The review dates are hyperlinked to the review memorandum, which provide useful information about the status and any known issues with the associated regulatory guide.
Guide
Number
Title
Revision Number
Issue
Date
Current Status
1.41
Preoperational Testing of Redundant On-Site Electric Power Systems To Verify Proper Load Group Assignments
Draft Rev. 1
11/2012
0
03/1973
Reviewed in 2014 – Revise
1.42
Interim Licensing policy on as low as Practicable for Gaseous Radiodine Releases from Light-Water-Cooled Nuclear Power Reactors.
(Withdrawn -- See 41 FR 11891, 03/22/1976)
W
03/1976
1
03/1974
1.43

Control of Stainless Steel Weld Cladding of Low-Alloy Steel Components

1
03/2011
Reviewed in 2016 – No issues identified
0
05/1973
1.44
Control of the Processing and Use of Stainless Steel
1
03/2011
Reviewed in 2016 – No issues identified
0
05/1973
1.45
Guidance on Monitoring and Responding to Reactor Coolant System Leakage
1
05/2008
Reviewed in 2016 – No issues identified
0
05/1973
1.46
Protection Against Pipe Whip Inside Containment
(Withdrawn -- See 50 FR 9732, 03/11/1985)
W
03/1985
0
05/1973
1.47
Bypassed and Inoperable Status Indication for Nuclear Power Plant Safety Systems
1
02/2010
Reviewed in 2016 – No issues identified
0
05/1973
1.48
Design Limit and Loading Combinations for Seismic Category I Fluid System Components
(Withdrawn -- See 50 FR 9732, 03/11/1985)
W
03/1985
0
05/1973
1.49
Power Levels of Nuclear Power Plants
(Withdrawn -- See 72 FR 36737, 07/05/2007)
W
07/2007
1
12/1973
0
05/1973
1.50
Control of Preheat Temperature for Welding of Low-Alloy Steel
1
03/2011
Reviewed in 2016 – No issues identified
0
05/1973
1.51
Inservice Inspection of ASME Code Class 2 and 3 Nuclear Power Plants components
(Withdrawn -- See 40 FR 30540, 07/21/1975)
W
07/1975
0
05/1973
1.52
Design, Inspection, and Testing Criteria for Air Filtration and Adsorption Units of Post-Accident Engineered-Safety-Feature Atmosphere Cleanup Systems in Light-Water-Cooled Nuclear Power Plants
4
09/2012
3
06/2001
2
03/1978
1
07/1976
0
06/1973
1.53
Application of the Single-Failure Criterion to Safety Systems
2
11/2003
Reviewed in 2016 – Issues identified for future consideration
1
10/2003
0
06/1973
1.54
Service Level I, II, and III Protective Coatings Applied to Nuclear Power Plants
3
04/2017
2
10/2010
1
07/2000
0
06/1973
1.55
Concrete Placement in Category I Structures
(Withdrawn -- See 46 FR 37579, 07/21/1981)
W
07/1981
0
06/1973
1.56
Maintenance of Water Purity in Boiling Water Reactors (for Comment)
(Withdrawn -- See 75 FR 7526, 02/19/2010)
W
02/2010
1
07/1978
0
06/1973
1.57
Design Limits and Loading Combinations for Metal Primary Reactor Containment System Components
2
05/2013
1
03/2007
0
06/1973
1.58
Qualification of Nuclear Power Plant Inspection, Examination and Testing Personnel
(Withdrawn -- See 56 FR 36175, 07/31/1991)
W
07/1991
1
09/1980
1.59
Design Basis Floods for Nuclear Power Plants
2
08/1977
Reviewed in 2014 – Revise
1
04/1976
0
08/1973
1.60
Design Response Spectra for Seismic Design of Nuclear Power Plants
2
07/2014
1
12/1973
0
10/1973

Page Last Reviewed/Updated Monday, July 20, 2020
Home
About Us
Popular Documents
Stay Connected