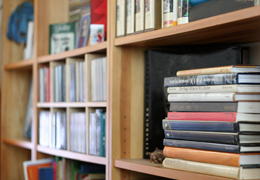 Enforcement Petition (2.206) Documents
For information on the status of recent petitions, and decisions on those that have been completed, see the following:
This page includes links to files in non-HTML format. See Plugins, Viewers, and Other Tools for more information.
Active 2.206 Petitions
Petitions Being Reviewed
Licensee/Facility
Petitioner
NRC ID / Document Links
Entergy Nuclear Operations, Inc.
Pilgrim Nuclear Power Station
Union of Concerned Scientists
OEDO-15-00479
FirstEnergy Nuclear Operating Company
Davis-Besse Nuclear Power Station, Unit 1, Perry Nuclear Power Plant, Unit 1, and Beaver Valley Power Station, Units 1 and 2
Environmental Law & Policy Center
OEDO-18-00160
Petitions Under Consideration For Review
Licensee/Facility
Petitioner
Document Links
Tetra Tech EC, Inc.
Greenaction for Health and Environmental Justice
OEDO-17-00454

Grand Gulf Nuclear Station, Unit 1
Troy Pruett
OEDO-19-00053
Three Mile Island, Unit 1
Three Mile Island Alert
OEDO-19-00130
Diablo Canyon Nuclear Power Plant, Unit 1
Don Eichelberger
OEDO-19-00131
For information on the petition process, see Petition the NRC to Take an Enforcement Action .
Page Last Reviewed/Updated Wednesday, June 12, 2019
Home
About Us
Popular Documents