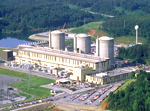 Emergency Preparedness – Staffing and Communications (ARCHIVED)
Note: This is an archived web page. For the most up-to-date information, see the new Post-Fukushima Safety Enhancements page.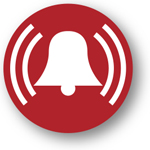 The accident at Fukushima highlighted how complicated emergency response can be if multiple reactors on the same site are affected at the same time and electrical power is unavailable. In response, the NRC asked U.S. nuclear power plants to assess how many emergency staff they will need to respond to a large accident that may affect multiple reactors at their site, and make changes to their emergency plans as necessary.  The NRC also asked the plants to assess and ensure that they can power the communications equipment these staff will need to effectively respond to such an accident. This includes power for radios for response teams, cellular telephones, and satellite telephones.
Related Documents:
For plant-specific documents, visit our Plant-Specific Japan Lessons-Learned Activities page.
Page Last Reviewed/Updated Thursday, January 30, 2020
Home
About Us
Popular Documents
Stay Connected