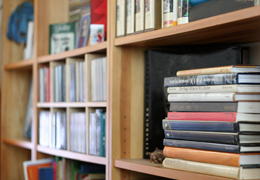 Power Reactors (Division 1): Regulatory Guides 1.141 - 1.160
This page lists the number, title, publication date, and revisions for each regulatory guide in Division 1, "Power Reactors," with references to draft guides and related documents (where applicable).
See also Draft Regulatory Guides for Division 1.
See NRC Regulatory Guides for more general information.
Reviewed dates (the last column in the table) are when the staff completed a periodic review of the associated guide. Regulatory Guides are reviewed about every 10 years, although in some cases a guide will reviewed before the normal 10 year period. The NRC began these reviews in 2010, and began posting the results of its reviews on this site in 2013. The review dates are hyperlinked to the review memorandum, which provide useful information about the status and any known issues with the associated regulatory guide.
Guide
Number
Title
Rev.
Publish
Date
Reviewed
1.141
Containment Isolation Provisions for Fluid Systems
1
07/2010
10/2015
--
04/1978
1.142
Safety-Related Concrete Structures for Nuclear Power Plants (Other than Reactor Vessels and Containments)
2
11/2001
01/2015
1
10/1981
--
04/1978
1.143
Design Guidance for Radioactive Waste Management Systems, Structures, and Components Installed in Light-Water-Cooled Nuclear Power Plants
2
11/2001
03/2018
06/2015
1
10/1979
--
07/1978
1.144
Auditing of Quality Assurance Programs for Nuclear Power Plants
(Withdrawn -- See 56 FR 36175, 07/31/1991)
W
07/1991
1
09/1980
1.145
Atmospheric Dispersion Models for Potential Accident Consequence Assessments at Nuclear Power Plants
1
02/1983
04/2014
--
08/1979
1.146
Qualification of Quality Assurance Program Audit Personnel for Nuclear Power Plants
(Withdrawn -- See 56 FR 36175, 07/31/1991)
W
07/1991
08/1980
1.147
Inservice Inspection Code Case Acceptability, ASME Section XI, Division 1
18
01/2018
17
08/2014
16
10/2010
15
10/2007
14

08/2005
13-R
01/2004
13
06/2003
12
05/1999
11
10/1994
10
07/1993
9
04/1992
8
11/1990
7
07/1989
6
05/1988
5
08/1986
4
09/1985
3
07/1984
2
06/1983
1
02/1982
--
02/1981
1.148
Functional Specification for Active Valve Assemblies in Systems Important to Safety in Nuclear Power Plants
(Withdrawn -- See 75 FR 2894, 01/19/2010)
W
01/2010
--
03/1981
1.149
Nuclear Power Plant Simulation Facilities for Use in Operator Training, License Examinations, and Applicant Experience Requirements
4
04/2011
07/2016
3
10/2001
2
04/1996
1
04/1987
--
04/1981
1.150
Ultrasonic Testing of Reactor Vessel Welds During Preservice and Inservice Examinations
(Withdrawn-- See 73 FR 7766, 02/11/2008)
W
02/2008
--
02/1983
1.151
Instrument Sensing Lines
1
07/2010
09/2016
--
07/1983
1.152
Criteria for Use of Computers in Safety Systems of Nuclear Power Plants
3
07/2011
05/2019
06/2016
2
01/2006
1
01/1996
--
11/1985
1.153
Criteria for Safety Systems (12/85)
1
06/1996
04/2017
--
12/1985
1.154
Format and Content of Plant-Specific Pressurized Thermal Shock Safety Analysis Reports for Pressurized Water Reactors
(Withdrawn -- See 76 FR 2726, 01/14/2011)
W
01/2011
--
01/1987
1.155
Station Blackout
--
08/1988
09/2015
1.156
Qualification of Connection Assemblies for Nuclear Power Plants
1
07/2011
01/2017
--
11/1987
1.157
Best-Estimate Calculations of Emergency Core Cooling System Performance
--
05/1989
04/2013
1.158
Qualification of Safety-Related Lead Storage Batteries for Nuclear Power Plants
1
03/2018
--
02/1989
09/2016
08/2011
1.159
Assuring the Availability of Funds for Decommissioning Nuclear Reactors
2
10/2011
11/2016
1
10/2003
--
08/1990
1.160
Monitoring the Effectiveness of Maintenance at Nuclear Power Plants
4
09/2018
3
05/2012
2
03/1997
1
01/1995
--
06/1993

Page Last Reviewed/Updated Monday, June 10, 2019
Home
About Us
Popular Documents