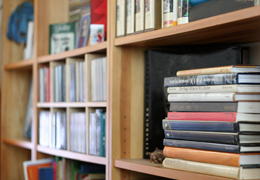 Fuels and Materials Facilities (Division 3): Regulatory Guides 3.21 - 3.40
This page lists the number, title, publication date, and revisions for each regulatory guide in Division 3, "Fuels and Materials Facilities," with references to draft guides and related documents (where applicable).
See also Draft Regulatory Guides for Division 3.
See NRC Regulatory Guides for more general information.
Reviewed dates (the last column in the table) are when the staff completed a periodic review of the associated guide. Regulatory Guides are reviewed about every 10 years, although in some cases a guide will reviewed before the normal 10 year period. The NRC began these reviews in 2010, and began posting the results of its reviews on this site in 2013. The review dates are hyperlinked to the review memorandum, which provide useful information about the status and any known issues with the associated regulatory guide.
This page includes links to files in non-HTML format. See Plugins, Viewers, and Other Tools for more information.
Guide
Number
Title
Rev.
Publish Date
Reviewed
3.21
Quality Assurance Requirements for Protective Coatings Applied to Fuel Reprocessing and to Plutonium Processing and Fuel Fabrication Plants
--
03/1974
09/2013
3.22
Periodic Testing of Fuel Reprocessing Plant Protection System Actuation Functions
--
06/1974
09/2013
3.23
Stabilization of Uranium-Thorium Milling Waste Retention Systems
(Withdrawn -- See 45 FR 71876, 10/30/1980)
W
10/1980
--
11/1974
3.24
Guidance on the License Application, Siting, Design and Plant Protection for an Independent Spent Fuel Storage Installation
Withdrawn -- See 46 FR 14507, 02/27/1981)
W
02/1981
--
12/1974
3.25
Standard Format and Content of Safety Analysis Reports for Uranium Enrichment Facilities
1
12/2008
03/2013
--
12/1974
3.26
Standard Format and Content of Safety Analysis Reports for Fuel Reprocessing Plants
--
02/1975
09/2013
3.27
Nondestructive Examination of Welds in the Liners of Concrete Barriers in Fuel Reprocessing Plants
1
05/1977
09/2013
--
05/1975
3.28
Welder Qualification for Welding in Areas of Limited Accessibility in Fuel Reprocessing Plants and in Plutonium Processing and Fuel Fabrication Plants
(Withdrawn -- See 79 FR 19662, 04/09/2014)
W
04/2014
--
05/1975
3.29
Preheat and Interpass Temperature Control for the Welding of Low-Alloy Steel for Use in Fuel Reprocessing Plants and in Plutonium Processing and Fuel Fabrication Plants
(Withdrawn -- See 79 FR 19663, 04/09/2014)
W
04/2014
--
05/1975
3.30
Selection, Application, and Inspection of Protective Coatings (Paints) for Fuel Reprocessing Plants
O-R
05/1977
09/2013
--
06/1975
3.31
Emergency Water Supply Systems for Fuel Reprocessing Plants
O-R
05/1977
09/2013
--
09/1975
3.32
General Design Guide for Ventilation Systems for Fuel Reprocessing Plants (for Comment)
--
09/1975
09/2013
3.33
Assumptions Used for Evaluating the Potential Radiological Consequences of Accidental Nuclear Criticality in a Fuel Reprocessing Plant
(Withdrawn -- See 63 FR 2426, 01/15/1998)
W
01/1998
--
04/1977
3.34
Assumptions Used for Evaluating the Potential Radiological Consequences of Accidental Nuclear Criticality in a Uranium Fuel Fabrication Plant
(Withdrawn -- See 63 FR 2426, 01/15/1998)
W
01/1998
1
01/1979
3.35
Assumptions Used for Evaluating the Potential Radiological Consequences of Accidental Nuclear Criticality in a Plutonium Processing and Fuel Fabrication Plant
(Withdrawn -- See 63 FR 2426, 01/15/1998)
W
01/1998
1
07/1979
3.36
Nondestructive Examination of Tubular Products for Use in Fuel Reprocessing Plants and in Plutonium Plants
(Withdrawn -- See 44 FR 6535, 02/01/1979)
W
02/1979
1
08/1975
3.37
Guidance for Avoiding Intergranular Corrosion and Stress Corrosion in Austenitic Stainless Steel Components of Fuel Reprocessing Plants (for Comment)
--
09/1975
06/2012
3.38
General Fire Protection Guide for Fuel Reprocessing Plants (for Comment)
(Withdrawn -- See 73 FR 76420, 12/16/2008)
W
--
06/1976
3.39
Standard Format and Content of License Applications for Plutonium Processing and Fuel Fabrication Plants

1
10/2011
04/2017
--
01/1976
3.40
Design Basis Floods for Fuel Reprocessing Plants and for Plutonium Processing and Fuel Fabrication Plants
1
12/1977
09/2013
--
11/1976

Page Last Reviewed/Updated Wednesday, May 08, 2019
Home
About Us
Popular Documents