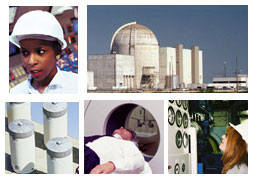 NRC Telephone Directory Search
Use the information in this Telephone Directory only for authorized government purposes. Personal solicitation of an employee is unlawful. You may also contact an expert. If you are unable to locate an expert, please contact our Office of Public Affairs.
Switch Board: Toll free: 1-800-368-5642 | Local: 301-415-7000 | TDD: 301-415-5575
Office of Public Affairs: 301-415-8200
Note that NRC no longer publishes a telephone directory NUREG/BR-0046. The information it contained is at this site. For security reasons, the NRC does not publish staff e-mail addresses in this online directory. If you wish to contact a staff member, you may find his or her telephone number in this directory. In addition, you may contact Public Affairs to have an inquiry passed to a staff member. Upon receiving the forwarded inquiry, the staff member will respond to you at their discretion.
Additional Information
Page Last Reviewed/Updated Wednesday, February 22, 2017
Home
About Us
Popular Documents
Stay Connected