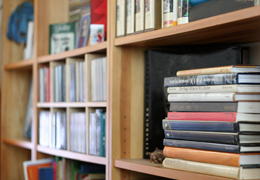 subscribe to page updates
Petition for Rulemaking Dockets
The rulemaking petition process is the system by which any member of the public can request that the NRC develop, modify, or rescind a regulation.
The following pages provide links to the Regulations.gov site. This government-wide, online database includes NRC's public dockets related to petitions for rulemaking. The dockets include publicly available documents such as NRC-issued Federal Register notices, supporting documents, public comments, and other related documents. Select the docket number shown in the table to access a particular docket. Once you are in the docket, you may sign up to receive an email notification when particular documents are placed in the docket.
You can submit comments electronically by clicking "Submit a Comment" on the Regulations.gov Search Results page and completing the Public Comment and Submission Form. For more information on Regulations.gov, see the Help and Frequently Asked Questions.
Open Petition for Rulemaking Dockets: | All Years |
Page Last Reviewed/Updated Friday, February 14, 2020
Home
About Us
Popular Documents
Stay Connected