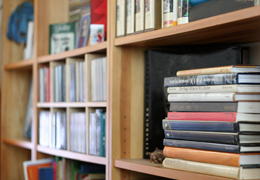 Occupational Health (Division 8): Regulatory Guides 8.1 - 8.20
This page lists the number, title, publication date, and revisions for each regulatory guide in Division 8, "Occupational Health," with references to draft guides and related documents (where applicable).
See also Draft Regulatory Guides for Division 8.
See NRC Regulatory Guides for more general information.
Reviewed dates (the last column in the table) are when the staff completed a periodic review of the associated guide. Regulatory Guides are reviewed about every 10 years, although in some cases a guide will reviewed before the normal 10 year period. The NRC began these reviews in 2010, and began posting the results of its reviews on this site in 2013. The review dates are hyperlinked to the review memorandum, which provide useful information about the status and any known issues with the associated regulatory guide.
This page includes links to files in non-HTML format. See Plugins, Viewers, and Other Tools for more information.

Page Last Reviewed/Updated Wednesday, May 08, 2019
Home
About Us
Popular Documents