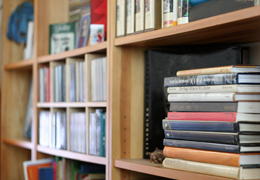 Federal Register Notices Affecting Title 10 of the Code of Federal Regulations for 2014
This page includes links to files in non-HTML format. See Plugins, Viewers, and Other Tools for more information.
The links in the left column reference excerpts from the Federal Register pertaining only to the NRC.
The following links to non-NRC servers and websites are provided solely as a reference for the convenience of users. NRC cannot guarantee the authenticity of documents or the validity of information obtained at these non-NRC websites. See our Site Disclaimer for more information.
| Date | Volume | Number | Affected Sections in Title 10 |
| --- | --- | --- | --- |
| 12/19/2014 | 79 | 244 | Parts 1, 2, 30, 31, 32, 34, 35, 37, 40, 51, 61, 62, 70, 71, 72, 73, 74, 75, 140, and 150 |
| 12/16/2014 | 79 | 241 | Part 72 (Confirmation of effective date for 79 FR 59623) |
| 12/11/2014 | 79 | 238 | Part 50 |
| 11/19/2014 | 79 | 223 | Part 72 (Withdrawal of 79 FR 53281) |
| 11/10/2014 | 79 | 217 | Parts 2, 15, 19, 20, 26, 30, 40, 50, 51, 52, 55, 60, 61, 63, 70, 71, 72, 73, and 76 |
| 11/05/2014 | 79 | 214 | Part 50 |
| 10/17/2014 | 79 | 201 | Part 50 |
| 10/15/2014 | 79 | 199 | Part 52 |
| 10/03/2014 | 79 | 192 | Part 72 |
| 09/30/2014 | 79 | 189 | Parts 30, 37, 73, and 150 |
| 09/30/2014 | 79 | 189 | Part 72 (Confirmation of 79 FR 44264) |
| 09/26/2014 | 79 | 187 | Part 70 |
| 09/19/2014 | 79 | 182 | Part 51 |
| 09/09/2014 | 79 | 174 | Part 72 (Withdrawn) |
| 08/29/2014 | 79 | 168 | Parts 170 and 171 |
| 07/31/2014 | 79 | 147 | Part 72 |
| 07/10/2014 | 79 | 132 | Part 110 |
| 07/09/2014 | 79 | 131 | Part 140 |
| 06/30/2014 | 79 | 125 | Parts 170 and 171 |
| 06/25/2014 | 79 | 122 | Part 72 (Withdrawal of 79 FR 21121) |
| 05/16/2014 | 79 | 95 | Part 72 (Confirmation of 79 FR 13192) |
| 04/15/2014 | 79 | 72 | Part 72 (Withdrawn) |
| 04/14/2014 | 79 | 71 | Part 72 |
| 03/10/2014 | 79 | 46 | Part 72 |
| 03/05/2014 | 79 | 43 | Part 72 (Confirmation of 78 FR 73379 & 78165) |

Page Last Reviewed/Updated Tuesday, August 29, 2017
Home
About Us
Popular Documents
Stay Connected