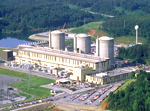 Workshop on Vendor Oversight 2020 Conference
The table below lists the presentations that will be made at the 2020 conference. Please check back frequently as updated information will be posted as it becomes available.
Vendor Oversight Presentations
Plenary - Safety Conscious Work Environment
Plenary - Critical Manufacturing Sector
Plenary - Multinational Design Evaluation Program (MDEP) Vendor Inspection Cooperation Working Group (VICWG).
Plenary - Difference on How a Vendor Prepares for a NUPIC Audit vs NRC Inspection
Track 1 – Regulatory Requirements for Appendix B, Part 21, Augmented Quality, and Commercial Grade-Dedication

Part 21

Requirements & New Guidance (RG 1.234 & NEI 14-09)
Applying Appendix B & Part 21: – Augmented Quality, Along with Risk and Procurement Requirements

Commercial-Grade Dedication: How to implement the New EPRI Guidance (RG 1.164 & EPRI3002002982)
Controlling a Commercial Item Under a Quality Assurance Program Complying with Appendix B
Track 2 – Compliance with ASME, Appendix B and Part 21 Requirements when Procuring Basic Components

Procurement Requirements
Commercial-Grade Dedication vs. ASME Utilization of Unqualified Source Materia
Qualification of Suppliers as Material Organizations
Plenary - NRC Regulatory Updates and Closing Remarks

Page Last Reviewed/Updated Thursday, February 20, 2020
Home
About Us
Popular Documents
Stay Connected