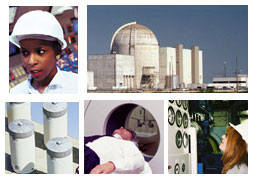 Generic Letters Related to Fire Protection
Generic letters address generic safety, safeguards, or the environmental issues by requesting that addressees perform analyses, propose corrective actions, submit technical information that the U.S. Nuclear Regulatory Commission (NRC) needs to perform its mission, or submit proposed changes to technical specifications or license commitments. Generic letters may also state new technical or policy-related staff positions or solicit voluntary participation in technical pilot programs. The following table lists (in chronological order) the generic letters that the NRC has issued regarding topics related to fire protection for licensed facilities and materials. The complete collection of NRC generic letters is available through the NRC Library.
This page includes links to files in non-HTML format. See Plugins, Viewers, and Other Tools for more information.
| Document # | Document Title |
| --- | --- |
| GL-77-02 | Fire Protection Functional Responsibilities, Administrative Control and Quality Assurance |
| GL-80-45 | Fire Protection Rule |
| GL-80-48 | Revision To 5/19/80 Letter on Fire Protection |
| GL-80-56 | Commission Memorandum and Order on Equipment Qualification |
| GL-80-96 | Fire Protection |
| GL-80-100 | Appendix R to 10 CFR 50 Regarding Fire Protection - Federal Register Notice |
| GL-80-103 | Fire Protection - Revised Federal Register Notice, dated November 25, 1980 |
| GL-81-12 | Fire Protection Rule (45 FR 76602, 11/19/80) |
| GL-81-12 Clarification | Clarification Letter to Generic Letter 1981-012 |
| GL-82-21 | Technical Specifications for Fire Protection Audits |
| GL-83-33 | NRC Positions on Certain Requirements of Appendix R to 10 CFR Part 50 |
| GL-85-01 | Fire Protection Policy Steering Committee Report |
| GL-85-01, Enc. 1 | Recommended Fire Protection Policy and Program Actions |
| GL-86-10 | Implementation of Fire Protection Requirements |
| GL-86-10, Supp. 1 | Fire Endurance Test Acceptance Criteria for Fire Barrier Systems used to Separate Redundant Safe Shutdown Trains within the Same Fire Area |
| GL-88-12 | Removal of Fire Protection Requirements from Technical Specifications |
| GL-88-20 | Individual Plant Examination for Severe Accident Vulnerabilities - 10 CFR 50.54(f), dated November 23, 1988 |
| GL-88-20, Supp. 1 | Initiation of the Individual Plant Examination for Severe Accident Vulnerabilities - 10 CFR 50.54(f) |
| GL-88-20, Supp. 2 | Accident Management Strategies for Consideration in the Individual Plant Examination Process |
| GL-88-20, Supp. 4 | Individual Plant Examination of External Events (IPEEE) for Severe Accident Vulnerabilities |
| GL-88-20, Supp. 5 | Individual Plant Examination of External Events for Severe Accident Vulnerabilities |
| GL-89-13 | Service Water System Problems Affecting Safety-Related Equipment |
| GL-89-13, Supp. 1 | Service Water System Problems Affecting Safety-Related Equipment |
| GL-91-18 | Information to Licensees Regarding Two NRC Inspection Manual Sections on Resolution of Degraded and Nonconforming Conditions and Operability |
| GL-91-18, Rev. 1 | Information to Licensees Regarding NRC Inspection Manual Section on Resolution of Degraded and Nonconforming Conditions |
| GL-91-18, Rev. 1, Attach 1 | NRC Inspection Manual, Part 9900: Technical Guidance: Resolution of Degraded and Nonconforming Conditions |
| GL-92-08 | Thermo-Lag 330-1 Fire Barriers |
| GL-93-03 | Verification of Plant Records |
| GL-93-06 | Research Results on Generic Safety Issue 106, "Piping and the Use of Highly Combustible Gases in Vital Areas" |
| GL-95-01 | NRC Staff Technical Position on Fire Protection for Fuel Cycle Facilities |
| GL-03-01 | Control Room Habitability |
| | Potentially Nonconforming Hemyc and MT Fire Barrier Configurations |
Page Last Reviewed/Updated Wednesday, March 30, 2016
Home
About Us
Popular Documents
Stay Connected