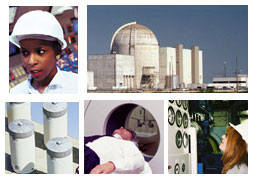 Procurement Restrictions
On this page:
A. Procurement Integrity Act (41 U.S.C. 423)
Employees who personally and substantially participate in an NRC procurement over $100,000 must promptly report in writing to their supervisor and ethics official any contacts with or by a bidder or offeror regarding possible non-Federal employment. They must then either reject the possibility of non-Federal employment or disqualify themselves from further participation in that procurement unless participation is authorized in writing.
Former employees who served in certain procurement positions or who made certain decisions on a procurement exceeding $10 million are prohibited from accepting compensation from that contractor for serving as an employee, officer, director, or consultant for one year after ceasing performance on that procurement.
Current and former Federal employees with access to contractor bid or proposal or source selection information are prohibited from knowingly disclosing this information before the award of the contract, unless authorized. This prohibition applies to anyone who is acting or has acted on behalf of the Government or who advised the Government on a procurement. In addition, the regulations prohibit anyone from knowingly obtaining this information prior to the award of the contract without authorization.

B. NRC Contracts
The NRC procurement regulations (48 CFR 2009.100 ) provide that the NRC will not award a noncompetitive contract or task order to anyone who was employed by the agency within two years of the date of the request for the procurement action for that contract or task order, unless a waiver is granted. This restriction also applies to a firm in which the former employee is a partner, principal officer, majority stockholder, or is otherwise controlled or predominantly staffed by former NRC employees. Furthermore, this restriction applies to any former NRC employee acting as a principal under a task order type contract or as a principal under a noncompetitive contract awarded under the Small Business Administration 8(a) program.
In addition, the Federal Acquisition Regulations (48 CFR 3.601 ) prohibit awarding a contract to a current Federal employee or a business concern substantially owned by one or more Federal employees.

Page Last Reviewed/Updated Thursday, October 09, 2014
Home
About Us
Popular Documents
Stay Connected