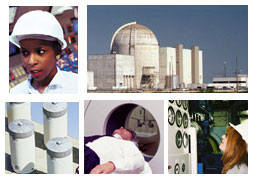 Financial Interests
A criminal conflict of interest law (18 USC 208(a)) prohibits employees, unless they receive a waiver, from participating personally and substantially in any particular Government matter (including a rulemaking) that could directly and predictably affect the employee's financial interest or the financial interest of any of the following:
(a) The employee's spouse or minor child;
(b) The employee's general partner or an organization in which the employee serves as an officer, director, trustee, general partner, or employee; or
(c) An organization with which the employee is negotiating or has an arrangement for prospective employment.
However, government-wide regulations exempt from this prohibition certain financial interests (5 CFR part 2640). For example, employees can participate in a Government "particular matter involving specific parties" if the value of their security holdings does not exceed $15,000. If employees are working on a generic matter, such as a rulemaking, they can also participate if the value of their security holdings in a single entity affected by the rulemaking does not exceed $25,000 (or $50,000 in all affected entities).
Example: An employee may not work on a license amendment if the employee owns stock in the licensee worth more than $15,000 (unless the employee receives a waiver from his or her office director or regional administrator after consultation with OGC). If the employee is assigned to write a rule that could affect a number of licensees, the employee could work on that rule if the value of the stock in one of the licensees affected does not exceed $25,000; the employee could also work on the rule if the value of the employee's stocks in all entities affected by the rule does not exceed $50,000.
Employees can participate in matters affecting holdings in a mutual fund they own if the fund's investments are diversified. (Diversified means that the fund does not have a policy of concentrating its investments in a specific "sector," such as an industry, business, foreign country, or State.) Employees can also participate in matters affecting holdings in a "sector fund" if their investment in the sector fund does not exceed $50,000.
Example: An employee who owns shares in ABC Growth Fund, a "diversified" mutual fund, can work on an NRC contract even though the fund's portfolio contains stock of the contractor. If the employee owns more than $50,000 in a "sector" mutual fund (such as XYZ Telecommunications Fund), the employee could not work on a telecommunications contract if the fund's portfolios contains securities of the contractor.
Page Last Reviewed/Updated Thursday, October 09, 2014
Home
About Us
Popular Documents
Stay Connected