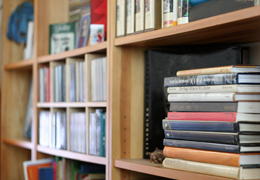 ACMUI Subcommittee Reports
The Chairman of the Advisory Committee on the Medical Uses of Isotopes (ACMUI) may create subcommittees on an as-needed basis when further analysis on a topic is required. Subcommittees are comprised of existing ACMUI members and are given a specific purpose or task usually related to a single topic. Subcommittees generate reports for review and discussion with the full committee in a public meeting. Reports are voted on by the full committee and submitted to the NRC staff as formal comments or recommendations. The following table presents a chronological list of ACMUI subcommittee reports. No reports were issued in 2004, 2005, 2006, or 2007.
This page includes links to files in non-HTML format. See Plugins, Viewers, and Other Tools for more information.
| 2020 | 2019 | 2018 | 2017 | 2016 | 2015 | 2014 | 2013 | 2012 | 2011 | 2010 | 2009 | 2008 | 2003 | 2002 |
Date
Title
2020
2019
2018
2017
2016
2015
2014
2013
2012
2011
2010
2009
2008
2003
2002

Page Last Reviewed/Updated Wednesday, October 07, 2020
Home
About Us
Popular Documents
Stay Connected