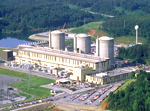 Workshops on Vendor Oversight
Welcome to the U.S. Nuclear Regulatory Commission's (USNRC's) Regulatory Workshops on Vendor Oversight.
Since 2008, the quality assurance vendor inspection branches in the Division of Construction Inspection and Operational Programs (DCIP), Office or New Reactors (NRO), have facilitated biennial public workshops related to vendor oversight. These public workshops bring together licensees, applicants, suppliers of basic components, industry organizations, and other stakeholders to discuss vendor oversight issues. The workshops provide an open forum for exchanging information regarding oversight of the supply of components, and materials to both new and operating nuclear power plants. Since the NRC performs a limited number of vendor inspections each year, the vendor workshop also allows the NRC to provide regulatory perspective to the industry on specific topics related to issues identified by the staff during routine vendor inspections.
The 6th Workshop on Vendor Oversight is tentatively scheduled for June, 2018. The NRC welcomes suggested topics for the next workshop. Please contact Terry Jackson at Terry.Jackson@nrc.gov if you have suggested topics for the upcoming workshop.
Past Workshops on Vendor Oversight
2000s: 2016 | 2014 | 2012 | 2010 | 2008
Page Last Reviewed/Updated Thursday, August 11, 2016