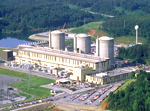 Regulations, Standard Review Plan, SECY Paper, and NUREG-1055 Regarding Quality Assurance for New Reactors
The "Quality Assurance Criteria for Nuclear Plants and Fuel Reprocessing Plants," set forth in Appendix B to Title 10, Part 50, of the Code of Federal Regulations (10 CFR Part 50), must be implemented for activities affecting safety-related plant equipment. Licensees are also required to develop, and control changes to, their quality assurance (QA) programs, as stated in 10 CFR 50.54(a)(1). In addition, 10 CFR 50.34(b)(6)(ii) requires that a licensees description of its QA program for a nuclear power plant must include a discussion of how the applicable requirements of Appendix B will be satisfied. For detail, see the following topics:
Code of Federal Regulations

Standard Review Plan (NUREG-800)
This page includes links to files in non-HTML format. See Plugins, Viewers, and Other Tools for more information.
| Section | Title | Rev. | Date Updated |
| --- | --- | --- | --- |
| 17.1 | Quality Assurance During the Design and Construction Phases | Rev. 2 | 07/1981 |
| 17.2 | Quality Assurance During the Operations Phase | Rev. 2 | 07/1981 |
| 17.3 | Quality Assurance Program Description | Rev. 0 | 08/1990 |
| 17.5 | Quality Assurance Program Description - Design Certification, Early Site Permit, and New License Applicants | Rev. 1 | 08/2015 |
SECY Paper
The staff of the U.S. Nuclear Regulatory Commission (NRC) performed a review of international QA standards (ISO 9001-2000) against the existing framework of Appendix B to 10 CFR Part 50, and assessed approaches for adopting international quality standards for safety-related components in nuclear power plants into the existing regulatory framework. This review is documented in SECY-03-0117.

NUREG-1055
At the request of Congress, NRC conducted a study of existing and alternative programs for improving quality and the assurance of quality in the design and construction of commercial nuclear power plants. The study concluded that the root cause for major quality-related problems was the failure or inability of some utility managements to effectively implement a management system that ensured adequate control over all aspects of the project. In addition, NRC's past licensing and inspection practices did not adequately screen construction permit applicants for overall capability to manage or provide effective management oversight over the construction project. NUREG-1055 documents the results of the study.

Page Last Reviewed/Updated Wednesday, September 13, 2017
Home
About Us
Popular Documents
Stay Connected