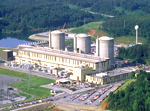 Requests for Additional Information Regarding SHINE Medical Technologies, Inc.'s Construction Permit Application
This page provides access to requests for additional information (RAIs) from the U.S. Nuclear Regulatory Commission (NRC) to SHINE Medical Technologies, Inc. regarding the company's construction permit application. The purpose of these requests for additional information is to obtain information that the NRC staff deems necessary for resolving safety or environmental issues that are not adequately addressed in the application. Consequently, the applicant's responses to these RAIs become supplements to the initial application.
Please refer to the SHINE Preliminary Safety Analysis Report. Note that some RAIs and related responses may not be publicly available because they contain sensitive information.
The following table provides access to RAIs and the applicant's subsequent responses.
This page includes links to files in non-HTML format. See Plugins, Viewers, and Other Tools for more information.
RAI Date
RAI Letter No. and Subject
Applicant Response
09/11/2013
Requests for Additional Information for the Environmental Review of the SHINE Radioisotope Production Facility Construction Permit Application
10/04/2013
09/19/2014
Request for Additional Information for the SHINE Medical Technologies, Inc. Application
09/19/2014–10/15/2014
12/03/2014
01/06/2015
Request for Additional Information Regarding Preliminary Safety Analysis Report and Environmental Report Construction Permit Application—Docket No. 50-608 (TAC NOS. MF2305, MF2307, and MF2308)
01/26/2015–02/06/2015
03/23/2015
03/25/2015
Request for Additional Information Regarding Application for Construction Permit (TAC NOS. MF2305, MF2307, and MF2308)
04/10/2015
05/01/2015
05/20/2015
06/19/2015
07/23/2015
04/15/2015
Request for Additional Information Regarding Application for Construction Permit (TAC NOS. MF2305, MF2307, and MF2308)
05/14/2015



Draft Request for Additional Information Regarding the Preliminary Safety Analysis Report Supporting a Construction Permit Application, Chapter 6—Engineered Safety Features

Request for Additional Information Regarding Application for Construction Permit (TAC NOS. MF2305 and MF2307)




Page Last Reviewed/Updated Monday, July 25, 2016
Home
About Us
Popular Documents
Stay Connected