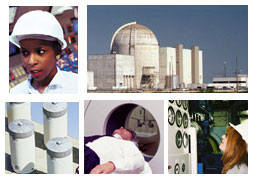 Technical Training Center
Address:
U.S. Nuclear Regulatory Commission
Technical Training Center
Osborne Office Center
5746 Marlin Road, Suite 200
Chattanooga, TN 37411-5677
Phone:
423-855-6500
7:30 am to 4:15 pm (ET), Monday through Friday
TDD 301-415-5575
Directions to the Technical Training Center from the following locations:

For a map or for directions from other places, see the TTC address on Mapquest.com.
---
From the Chattanooga Metropolitan Airport

From Interstate 75 from Knoxville

From Interstate 75 from Atlanta

From Interstate 24 from Nashville
Note:
The NRC TTC Administration Offices are located on the second floor of a 6-story all glass exterior office building. Simulators are located on the first, second, third, and fourth floors.
---

Page Last Reviewed/Updated Monday, September 25, 2017
Home
About Us
Popular Documents
Stay Connected