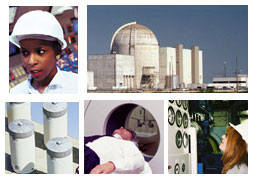 Regulatory Issue Summaries Related to Fire Protection
The U.S. Nuclear Regulatory Commission (NRC) disseminates regulatory issue summaries to serve the following purposes when no response or action is requested:
Document NRC endorsement of the resolution of issues through industry-sponsored initiatives.
Solicit voluntary licensee participation in staff-sponsored pilot programs.
Inform licensees of opportunities for regulatory relief.
Announce staff technical policy positions that were either not previously communicated to the industry or not broadly understood.
Address matters previously reserved for administrative letters.
The following table lists (in chronological order) the regulatory guides that the NRC has issued regarding topics related to fire protection for licensed facilities and materials. The complete collection of regulatory issue summaries is available through the NRC Library.
This page includes links to files in non-HTML format. See Plugins, Viewers, and Other Tools for more information.
| Document # | Document Title |
| --- | --- |
| RIS-99-02 | Relaxation of Technical Specification Requirements for PORC Review of Fire Protection Program Changes |
| RIS-01-06 | Criteria for Triggering a Review under 10 CFR 50.80 for Non-Owner Operator Service Companies |
| RIS-01-09 | Control of Hazard Barriers |
| | Risk-Informed Approach for Post-Fire Safe-Shutdown Circuit Inspections |
| | Risk-Informed Approach for Post-Fire Safe-Shutdown Circuit Inspections |
| RIS-05-01 | NRC Regulatory Issue Summary 2005-01: Changes to Notice of Enforcement Discretion (NOED) Process and Staff Guidance |
| | Compensatory Measures to Satisfy the Fire Protection Program Requirements |
| RIS-05-20 | Revision to Guidance Formerly Contained in NRC Generic Letter 91-18, "Information to Licensees Regarding Two NRC Inspection Manual Sections on Resolution of Degraded and Nonconforming Conditions and on Operability" |
| RIS-05-20, Att. 1 | NRC Inspection Manual Part 9900: Technical Guidance Operability Determinations & Functionality Assessments for Resolution of Degraded or Nonconforming Conditions Adverse to Quality or Safety |
| | Clarification of Post-Fire Safe-Shutdown Circuit Regulatory Requirements |
| | Control of Security-Related Sensitive Unclassified Non-Safeguards Information Handled by Individuals, Firms, and Entities Subject to NRC Regulation of the Use of Source, Byproduct, and Special Nuclear Material |
| RIS-06-02 | Good Practices for Licensee Performance During the Emergency Prepareness Conponent of Force-On-Force Exercises |
| RIS-06-10 | Regulatory Expectations with Appendix R Paragraph III.G.2, Operator Manual Actions |
| RIS-07-19 | Process for Communicating Clarification of Staff Positions Provided in Regulatory Guide 1.205 Concerning Issues Identified During the Pilot Application of National Fire Protection Association Standard 805 |
Page Last Reviewed/Updated Wednesday, March 30, 2016
Home
About Us
Popular Documents
Stay Connected