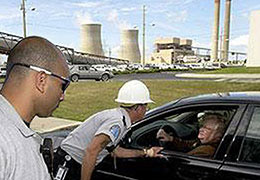 subscribe to page updates
National Source Tracking System: Blog
Blog Archives: 2013 | 2012 | 2011 | 2010 | 2009 |
Wednesday, October 9, 2013
Furlough Information for NSTS Users!
The NRC will begin their furlough shut down on Thursday October 10th. We have been getting some questions on what this furlough means in terms of the NSTS and reporting for licensees. The federal government furlough does not exempt licensees from the NSTS reporting requirements! Reporting an NSTS transaction is still required by the close of the next business day following the transaction. The NSTS Help Desk will still be operating during the furlough, and will continue to process the Form 748 transaction reports that are submitted by email and by fax.
Please note that, any licensee applying for online access to the NSTS may experience delays in the credentialing process due to the furlough.


Page Last Reviewed/Updated Friday, November 01, 2013