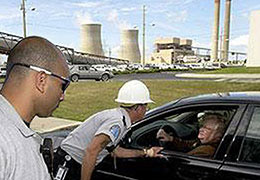 subscribe to page updates
National Source Tracking System: Blog
Blog Archives: 2014 | 2013 | 2012 | 2011 | 2010 | 2009 |
Friday November 21, 2014
NSTS Smart Cards Expiring and Reconciliation Reminder
With the holidays just around the corner, it can only mean one thing…the NSTS Annual Inventory Reconciliation is almost here! We'll be sending out the reconciliation packets at the end of the year but if you have online access, you don't have to wait until you receive your packet to complete your reconciliation. You can log onto NSTS any time in January and complete your reconciliation!
If you already have a One Time Password (OTP) token, this is the time to make sure you can log onto NSTS. If you are still using a smart card to log onto NSTS, you will need to migrate to an OTP token before the end of the year as they are expiring. To obtain an OTP token, visit https://pki.nrc.gov/ecs/migration.html and follow the instructions on the page. You will need an active NSTS card to be able to switch to the OTP. Note: After December 31, 2014, the only way to obtain an OTP will be to go through the entire credentialing process.
If you want to get online access to NSTS, visit https://pem.nrc-gateway.gov/PEM/?applicant=new to start the process. Please contact the NSTS Help Desk at 1-877-671-6787 or NSTS.Help@nrc.gov for help with resetting your PIN, renewing your certificates, or if you experience any issues with obtaining an OTP token.


Page Last Reviewed/Updated Friday, November 21, 2014