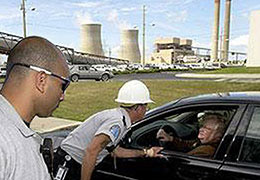 subscribe to page updates
National Source Tracking System: Blog
Blog Archives: 2015 | 2014 | 2013 | 2012 | 2011 | 2010 | 2009
Thursday, February 26, 2015
NSTS Fax Number Reminder
Back in 2012, the fax number for the NSTS Help Desk was updated to 1-888-821-2534. It has come to our attention that several licensees are still submitting transactions to NSTS via our old fax number. In the coming weeks, we will be disconnecting the old fax number. Please update your contact lists and fax machines with the updated fax number (1-888-821-2534) so that your transactions continue to be processed in a timely manner.


Friday January 16, 2015
Halfway Through the Annual Inventory Reconciliation
We're already halfway through the NSTS Annual Inventory Reconciliation (AIR) and things appear to be going smoothly! All inventories and instructions have been mailed out and you should have already received your AIR packages in the mail by now. If you have online access to NSTS, go online and complete your AIR today. If you don't have online access to NSTS and have not received your AIR package, please contact the NSTS Help Desk immediately at 1-877-671-6787 or by email at NSTSHelp@nrc.gov. Don't forget to get your corrections and confirmation in before the end of January!


Page Last Reviewed/Updated Wednesday, July 29, 2015