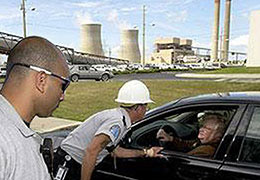 subscribe to page updates
National Source Tracking System: Blog
Blog Archives: 2014 | 2013 | 2012 | 2011 | 2010 | 2009 |
Thursday, April 3, 2014
One Time Password
The One Time Password (OTP) initiative has been deployed and pilot tested and the Integrated Source Management Portfolio (ISMP) Team couldn't be happier with the results! The OTP provides ultimate flexibility for accessing systems in the ISMP including the National Source Tracking System (NSTS), the License Verification System (LVS), and Web Based Licensing (WBL).
By December 31, 2014 the NSTS smart cards currently being used to access NSTS, will no longer be supported. All users with NSTS smart cards will need to be transitioned to OTP to maintain their access to ISMP systems. There are several benefits of using OTP:
You will be able to access the systems from any computer that has a secure connection to the website – no hardware installation necessary!
You will not need to have your card reader with you – no hardware necessary!
Your OTP token is available in the form of a card, token, or smart phone app!
To ensure timely transition of the ISMP users from NSTS Smart Cards to OTP, we are starting now. Please take your ACTIVE NSTS card and go to this link to start the process for OTP: https://pki.nrc.gov/ecs/migration.html.
If you have any questions, please contact the ISMP Help Desk at 1-877-671-6787.


Page Last Reviewed/Updated Thursday, April 03, 2014