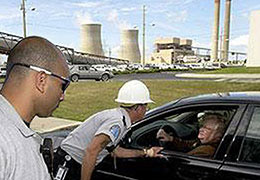 subscribe to page updates
National Source Tracking System: Blog
Blog Archives: 2016 | 2015 | 2014 | 2013 | 2012 | 2011 | 2010 | 2009
Wednesday January 27, 2016
NSTS Annual Inventory Reconciliation Reminder
There are only a few more days left in the month which means that the deadline for completing this year's NSTS Annual Inventory Reconciliation is almost here.
If you've already completed it and have received your confirmation, you can sit back and relax.
If you've submitted corrections and haven't heard from us yet, don't worry – we are working on it. If your corrections have already been made, make sure you sent us your Confirmation Form. We need that to mark you as complete.
For those of you who haven't started, now's the time. If you have online access, log in to NSTS and complete your reconciliation. If you don't have online access and still haven't received your reconciliation package, contact the NSTS Help Desk to request it immediately at 1-877-671-6787 or by email NSTS.Help@nrc.gov.


Page Last Reviewed/Updated Wednesday, January 27, 2016