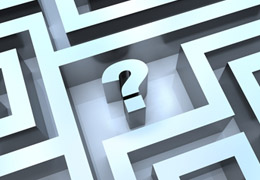 What's New On Our Site
NRC adds links to new material for a given date on government work days. Links on this page cover material added to the site this month and the prior month. For earlier material, see Previous Site Additions.
June 23, 2016
NUREG-1556, Volume 16, Revision 1
Consolidated Guidance About Materials Licenses: Program-Specific Guidance About Licenses Authorizing Distribution to General Licensees - Draft Report for Comment
June 17, 2016
NUREG/KM-0001, Revision 1 and Supplement 1
Three Mile Island Accident of 1979 Knowledge Management Digest – Overview
Three Mile Island Accident of 1979 Knowledge Management Digest – Recovery and Cleanup
June 15, 2016
NUREG/BR-0099, Revision 14
U.S. Nuclear Regulatory Commission Overview
June 14, 2016
NUREG-75/038, Supplement 1
Environmental Survey of Transportation of Radioactive Materials to and from Nuclear Power Plants, Supplement 1
NUREG-1437, Supplement 48, FINAL ERRATA Sheet
Generic Environmental Impact Statement for License Renewal of Nuclear Plants Supplement 48 Regarding South Texas Project, Units 1 and 2 Final Report ERRATA Sheet
June 10, 2016
NUREG/CR-7220
SNAP/RADTRAD 4.0: Description of Models and Methods
June 9, 2016
NUREG-1415, Volume 29, Number 2
Office of the Inspector General Semiannual Report to Congress
June 8, 2016
NUREG/BR-0249, Revision 4
The Atomic Safety and Licensing Board Panel
June 7, 2016
NUREG-2195
Consequential SGTR Analysis for Westinghouse and Combustion Engineering Plants with Thermally Treated Alloy 600 and 690 Steam Generator Tubes – Draft Report for Comment
May 26, 2016
NUREG/CR-4513, Revision 2
Estimation of Fracture Toughness of Cast Stainless Steels during Thermal Aging in LWR Systems
May 25, 2016
NUREG-0090, Volume 38
Report to Congress on Abnormal Occurrences – Fiscal Year 2015
May 24, 2016
NUREG-2182, Volumes 1-3
Final Safety Evaluation Report for the Combined License for Enrico Fermi 3, Dockett Number 52-033, DTE Electric Company
May 23, 2016
NUREG-2196
BWR ECCS Pump Suction Concerns following a LOCA
May 19, 2016
NUREG/IA-0467
RELAP5 Analysis of Mitigation Strategy for Extended Blackout Power Condition in PWR
May 17, 2016
NUREG/CR-7155, SAND2012-10702P
State-of-the-Art Reactor Consequence Analyses Project: Uncertainty Analysis of the Unmitigated Long-Term Station Blackout of the Peach Bottom Atomic Power Station
May 10, 2016
NUREG-1200, Revision 3
Standard Review Plan for the review of a license application for a Low-Level Radioactive Waste Disposal Facility
May 9, 2016
NUREG/CR-7214
Toward a More Risk-Informed and Performance-Based Framework for the Regulation of the Seismic Safety of Nuclear Power Plants
May 6, 2016
NUREG/CR-7200
Influence of Coupling Erosion and Hydrology on the Long-Term Performance of Engineered Surface Barriers
May 5, 2016
NUREG-2184
Supplement to the U.S. Department of Energy's Environmental Impact Statement for a Geologic Repository for the Disposal of Spent Nuclear Fuel and High-Level Radioactive Waste at Yucca Mountain, Nye County, Nevada, Final Report
For earlier material, see Previous Site Additions.
Page Last Reviewed/Updated Thursday, June 23, 2016