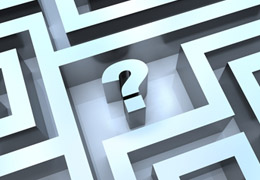 What's New On Our Site
NRC adds links to new material for a given date on government work days. Links on this page cover material added to the site this month and the prior month. For earlier material, see Previous Site Additions.
January 26, 2015
NUREG-2161
Consequence Study of a Beyond-Design-Basis Earthquake Affecting the Spent Fuel Pool for a U.S.
Mark I Boiling Water Reactor
January 20, 2015
NUREG-2155, Revision 1
Implementation Guidance for 10 CFR Part 37, "Physical Protection of Category 1 and Category 2 Quantities of Radioactive Material"
NUREG-2169
Nuclear Power Plant Fire Ignition Frequency and Non-Suppression Probability Estimation Using the Updated Fire Events Database: United States Fire Event Experience Through 2009
January 15, 2015
NUREG/IA-0450
The Development and Application of Kuosheng (BWR/6) Nuclear Power Plant TRACE/SNAP Model
January 8, 2015
NUREG/CR-7191
Thermal Analysis of Horizontal Storage Casks for Extended Storage Applications
December 29, 2014
NUREG/KM-0008
Reflections on Fukushima: NRC Senior Leadership Visit to Japan, 2014
December 22, 2014
NUREG-1021, Revision 10, Final Report
Operator Licensing Examination Standards for Power Reactors
December 18, 2014
NUREG-1949, Volume 4
Safety Evaluation Report Related to Disposal of High-Level Radioactive Wastes in a Geologic Repository at Yucca Mountain, Nevada: Administrative and Programmatic Requirements
December 5, 2014
NUREG/CR-7187
Managing PWSCC in Butt Welds by Mitigation and Inspection
December 5, 2014
NUREG/IA-0417
Post-Test Thermal-Hydraulic Analysis of PKL Tests F1.1 and F1.2
December 5, 2014
NUREG/IA-0415
TRACE (V 5.0 Patch 2) Validation Based on the RELAP5-Calculation of FIX-III LOCA Experiments NO. 5052, 4011, 3051
December 4, 2014
NUREG-2173
Tribal Protocol Manual
Page Last Reviewed/Updated Monday, January 26, 2015