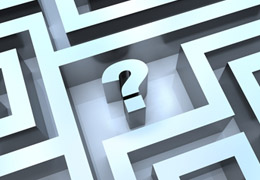 What's New On Our Site
NRC adds links to new material for a given date on government work days. Links on this page cover material added to the site this month and the prior month. For earlier material, see Previous Site Additions.
December 8, 2016
NUREG-1910, Supplement 6
Environmental Impact Statement for the Reno Creek In Situ Recovery Project in Campbell County, Wyoming: Supplement to the Generic Environmental Impact Statement for In-Situ Leach Uranium Milling Facilities, Final Report
December 7, 2016
NUREG-1556, Volume 9, Revision 3
Consolidated Guidance About Materials Licenses: Program-Specific Guidance About Medical Use Licenses, Draft Report for Comment
December 2, 2016
NUREG-2176, Supplement 1
Environmental Impact Statement for Combined Licenses (COLs) for Turkey Point Nuclear Plant Units 6 and 7
NUREG/IA-0476
Main Steam Line Break Analysis for Lungmen ABWR
November 28, 2016
NUREG/BR-0525
Office of Investigations
NUREG/IA-0477
Thermal Hydraulic and Fuel Rod Mechanical Combination Analysis of Kuosheng Nuclear Power Plant with RELAP5 MOD3.3/FRAPTRAN/Python in SNAP Interface
November 21, 2016
NUREG-1307, Revision 16
Report on Waste Burial Charges: Changes in Decommissioning Waste Disposal Costs at Low-Level Waste Burial Facilities (Draft Report for Comment)
November 18, 2016
NUREG-2211
Safety Evaluation Report: Related to the License Renewal of Grand Gulf Nuclear Station, Unit 1, Docket Number 50-416, Entergy Operations, Inc.
November 15, 2016
NUREG-1542, Volume 22
Performance and Accountability Report – Fiscal Year 2016
NUREG/BR-0117, N16-04
NMSS News Link Fall 2016
November 8, 2016
NUREG/IA-0475
TRACE/RELAP5 Comparative Calculations For Double-Ended LBLOCA and SBO
NUREG/IA-0473
Feedwater Line Break Analysis Using RELAP5/MOD3.3 for Steam Generator Blowdown Load Assessment
November 4, 2016
NUREG-1824, Supplement 1
Verification and Validation of Selected Fire Models for Nuclear Power Plant Applications – Final Report
November 1, 2016
NUREG-2209, Draft Report for Comment
Environmental Impact Statement for Construction Permit for the Northwest Medical Isotopes Radioisotope Production Facility
For earlier material, see Previous Site Additions.
Page Last Reviewed/Updated Thursday, December 08, 2016