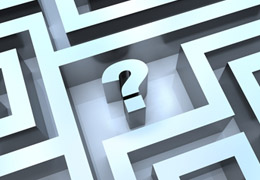 Special Features
Breadcrumbs
Breadcrumbs are the series of links at the top of each page that show you the path back to the NRC homepage. For example, you can see from the links at the top of this page that the page you are on, "Special Features," is under "Site Help," which is linked from the NRC homepage.
Navigation Bar
The links on the left side of each page show related pages at the same level as the current page and allow you to move "sideways" to related topics. For example, you can easily move to other "Site Help" topics by selecting the links on the left side of this page.
Explanation of Icons
ADAMS Library File

The ADAMS Library File icon is used as a graphical link to a document in the Agencywide Documents Access Management System (ADAMS).
BrowseAloud Assistive Technology
The BrowseAloud icon appears at the top of each page of the site as a graphical link to information about an available assistive technology solution, which allows you to "listen" to the contents of a Web page, highlighting the words and sentences as they are "read" aloud. BrowseAloud is available free of charge for NRC Web site visitors to download and use.
Back to the Top

The Back to the Top icon appears on pages to provide an easy way to get back to the top of the page. Select the icon to go up to the top.
Exit

The Exit icon is placed directly after an external link to let you know that the link is going to take you away from the NRC site. These links are provided as a service and do not imply any official endorsement of or responsibility for the opinions, ideas, data, or products presented at these locations or guarantee the validity of the information provided. (For more information, refer to the Site Disclaimer.)
Information Sheet

The Information Sheet icon is used as a graphical link to information about each of the NRC Forms available in the Document Collections.
See our Plugins, Viewers, and Other Tools for information on icons associated with document formats (e.g., PDF) used at this site.
Page Last Reviewed/Updated Friday, November 22, 2013