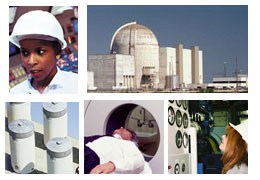 Cross-Cutting Activities
The following table specifies the ongoing initiatives, projects, and activities that substantially crosscut multiple subarenas.
This page includes links to files in non-HTML format. See Plugins, Viewers, and Other Tools for more information.
Initiative, Program or Project
Project Description and Major Activities
Status
2014
Risk Management Regulatory Framework (RMRF)
NUREG-2150, "A Proposed Risk Management Regulatory Framework," recommended that a risk management regulatory framework applicable to all NRC program areas be adopted by the NRC. The Chairman's tasking memorandum dated June 12, 2012 directed the staff to "Review NUREG-2150 and identify options and make recommendations. Including the potential development of a Commission policy statement." The Commission's SRM dated May 19, 2014, on SECY-13-0132 directed that the staff's paper providing recommendations with respect to NUREG-2150 also include "a description of any interrelationships of ongoing risk-informed initiatives to ensure the activities are well coordinated, and effectively planned and implemented."
EDO approved an extension of the due date from November 19, 2014 until December 18, 2015.
Approach to PRA Technical Acceptability: PRA standards and RG 1.200, "An Approach for Determining the Technical Adequacy of Probabilistic Risk"

Risk Basis: Staff Works with standard developing organization (SDO) and industry to develop necessary PRA standards and related peer review guidance for defining PRA technical acceptability in support of risk-informed activities. Develop with the industry standards that provide requirements for:

Technical elements of the PRA
Peer review
Process to determine needed capability to support specific application

Scope of technical elements defining PRA technical acceptability in standard and peer review to address:

Level 1, 2 and 3
At-power and low power shutdown conditions
Internal and external hazards

Through revision and issue of a draft RG 1.200 provide guidance (staff position) in four areas:

Technically acceptable PRA
SDO consensus standards and industry peer review guidance
Demonstration that PRA used in regulatory application is of sufficient technical adequacy
Documentation to support regulatory application

More Information
Approach to PRA Quality: NUREG-1855, "Guidance on the Treatment of Uncertainties Associated with PRAs in Risk-Informed Decision Making"

Risk Basis: Provide guidance on how to treat uncertainties associated with PRA in risk-informed Decision-making with regard to:

Identifying and characterizing the uncertainties associated with PRA in support of the PRA Standard.
Performing uncertainty analyses to understand the impact of the uncertainties on the results of the PRA.
Factoring the results of the uncertainty analyses into the decision-making.

Scope of uncertainties associated with PRA to include:

Level 1 and 2
At-power and low power shutdown conditions
Internal hazards and seismic

More Information
To request additional information, Contact Us About Risk-Informed, Performance-Based Regulation.
Page Last Reviewed/Updated Friday, April 01, 2016