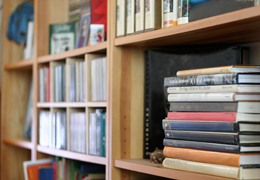 Occupational Health (Division 8): Regulatory Guides 8.1 - 8.20
This page lists the number, title, publication date, and revisions for each regulatory guide in Division 8, "Occupational Health," with references to draft guides and related documents (where applicable).
See also Draft Regulatory Guides for Division 8.
See NRC Regulatory Guides for more general information.
Reviewed (last column on table) means that the NRC has reviewed these guides and has determined that they are acceptable for continued use. The NRC encourages suggestions from stakeholders regarding any Regulatory Guide or development of new guides at any time. Suggestions received in this manner will be reviewed upon receipt, but will be fully evaluated during the next periodic review of the affect guides. Currently, Regulatory Guides are reviewed on a 5 year basis. In certain cases, a Regulatory Guide will be looked at before the 5 year period has passed.
This page includes links to files in non-HTML format. See Plugins, Viewers, and Other Tools for more information.
Guide
Number
Title
Rev.
Publish
Date
Reviewed
8.1
Radiation Symbol
(Withdrawn -- See 73 FR 53454, 09/16/2008)
W
--
02/1973
8.2
Guide for Administrative Practices in Radiation Monitoring
1
05/2011
--
02/1973
8.3
Film Badge Performance Criteria
(Withdrawn -- See 63 FR 2426, 01/15/1998)
W
01/1998
--
02/1973
8.4
Personnel Monitoring Device—Direct-Reading Pocket Dosimeters
1
06/2011
--
02/1973
8.5
Criticality and Other Interior Evacuation Signals
(Withdrawn -- See 76 FR 16017, 03/22/2011)
W
03/2011
1
03/1981
--
02/1973
8.6
Standard Test Procedure for Geiger-Muller Counters
(Withdrawn -- See 75 FR 12804, 03/17/2010)
W
03/2010
--
05/1973
8.7
Instructions for Recording and Reporting Occupational Radiation Exposure Data
2
11/2005
06/2012
1
06/1992
--
05/1973
8.8
Information Relevant to Ensuring that Occupational Radiation Exposures at Nuclear Power Stations Will Be as Low as Is Reasonably Achievable
3
06/1978
12/2011
2
03/1977
1
09/1975
--
07/1973
8.9
Acceptable Concepts, Models, Equations, and Assumptions for a Bioassay Program
1
07/1993
10/2011
--
09/1973
8.10
Operating Philosophy for Maintaining Occupational Radiation Exposures as Low as Is Reasonably Achievable
1-R
05/1977
1
09/1975
--
04/1974
8.11
Applications of Bioassay for Uranium
--
06/1974
8.12
Criticality Accident Alarm Systems
(Withdrawn -- See 63 FR 47046, 09/03/1998)
W
08/1998
2
10/1988
1
01/1981
8.13
Instruction Concerning Prenatal Radiation Exposure
3
06/1999
10/2011
2
12/1987
1
11/1975
--
03/1975
8.14
Personnel Neutron Dosimeters
(Withdrawn -- See 66 FR 11611, 02/26/2001)
W
02/2001
2
1
08/1977
8.15
Acceptable Programs for Respiratory Protection
1
10/1999
10/2011
--
10/1976
8.16
(Not issued)
--
--
8.17
(Not issued)
--
--
8.18
Information Relevant to Ensuring that Occupational Radiation Exposures at Medical Institutions Will Be as Low as Reasonably Achievable
2
04/2011
1
10/1982
--
12/1977
8.19
Occupational Radiation Dose Assessment in Light-Water Reactor Power Plants -- Design Stage Man-Rem Estimates
1
06/1979
--
05/1978
8.20
Applications of Bioassay for I-125 and I-131
1
09/1979
--
04/1978

Page Last Reviewed/Updated Thursday, February 20, 2014