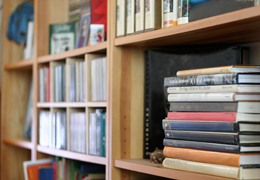 Newsletters and Other NRC Information
On this page:
If you would like to receive email notices for News Releases, Speeches, ADAMS User Information, Generic Communication, and/or Indian Point Nuclear Plant Information, you may subscribe.
If you would like to receive any of the following documents, you may e-mail the contact listed to put your name on a mailing list.
Emergency Preparedness and Response Newsletter
The Emergency Preparedness & Response (EP&R) News is a quarterly newsletter developed to keep you informed about recent and upcoming initiatives in the NRC Emergency Preparedness and Response Program. If you would like to be emailed new issues of the EP&R News, please sign up by sending an email to EmergencyPreparedness.Resource@nrc.gov.
Mixed Oxide Fuel Newsletter
The Mixed Oxide Xchange (
NUREG/BR-0284
) was an NRC quarterly newsletter providing licensing information on a mixed oxide fuel fabrication facility. We generally focused on the U.S. MOX facility safety review, environmental review, and hearing. Occasionally, we covered peripheral issues like lead test assembly license amendments, transportation cask licensing, and foreign export licensing.
Contact: David Brown,
David.Brown@nrc.gov
NMSS Licensee Newsletters
These newsletters provide timely, helpful information on NRC's materials program to help licensees understand requirements, guidance, and other NMSS initiatives. Our aim is to give licensees information they need to more effectively and efficiently fulfill license requirements to maintain public health and safety. We mail hard copies of the newsletter so please provide a mailing address. We hope to have a listserve for electronic subscriptions soon. In the meantime, issues of the newsletter are available at
http://www.nrc.gov/reading-rm/doc-collections/nuregs/brochures/br0117/
.
Contact: Michael Williamson,
Michael.Williamson@nrc.gov
Research and Test Reactor/Non-Power Reactor Newsletters
The NPR Explorer, previously known as the RTR Explorer, is a quarterly newsletter produced by the NRC's RTR staff to communicate current and upcoming events that are of interest to non-power reactor licensees and other external stakeholders. In an effort to increase the transparency of nuclear power regulation, the NPR Explorer allows the public to get an unique perspective of RTR and non-power reactor licensing and oversight activities, and it provides numerous points of contact should any questions or concerns arise.
State and Tribal Program Announcements
These announcements are related to NRC's Agreement State program.
Patricia McGrady-Finneran,
Patricia.McGrady-Finneran@nrc.gov
Vendor Newsletters
The Vendor Times is an annually published newsletter designed to enhance outreach and communications with vendors supplying safety-related parts and services. In addition to the public website, the "Vendor Times" newsletter is another source of information that provides current NRC updates and ongoing vendor activities to the public. This newsletter will include topics such as recent findings, potential rulemakings, upcoming conferences, operating experience, and other useful information. Useful and informative feedback on the contents of this newsletter is welcomed. If you would like to suggest topics, please email the contact official of this newsletter. Please check out our latest published newsletter below.
Contact: Shavon Edmonds, Shavon.Edmonds@nrc.gov
Page Last Reviewed/Updated Friday, December 19, 2014