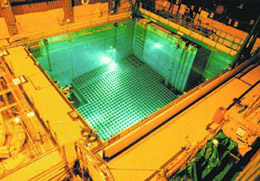 GEIS and Waste Confidence Rule References: Author V
VEPCO (Virginia Electric and Power Company).  2011.  Virginia Electric and Power Company (Dominion) North Anna Power Station Units 1 and 2 North Anna Independent Spent Fuel Storage Installation Summary Report of August 23, 2011 Earthquake Response and Restart Readiness Determination Plan.  Richmond, Virginia.
Village of Bensenville v. Federal Aviation Administration. * 2006. 457 F.3d 52, 71-72, U.S. District Circuit Court.
* Reprinted from Westlaw with permission of Thomson Reuters. If you wish to check the currency of this case by using KeyCite on Westlaw, then you may do so by visiting www.westlaw.com.

Page Last Reviewed/Updated Friday, November 08, 2013