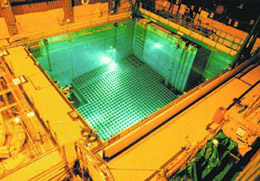 GEIS and Waste Confidence Rule References: Author M
Magnuson-Stevens Fishery Conservation and Management Act of 1976.  16 USC 1801, et seq.
Marine Mammal Protection Act.  16 USC 1361, et seq.
Marsh v. Oregon Natural Resources Council. * 1989. 490 U.S. 360, 374.
Metz, W. 1983.  Population and Land Use Change in the Vicinity of Operating Nuclear Power Station—An Anthology.  BrookhavenNational Laboratory, Upton, New York.  (Book).
Migratory Bird Treaty Act of 1918, as amended.  16 USC 703-712.
Morrow, J.V. and J.C. Fischenich.  2000.  Habitat Requirements for Freshwater Fishes.  ERDC TN–EMRRPSR–06.  U.S. Army Engineer Research and Development Center, Vicksburg, Mississippi.
MYAPC (Maine Yankee Atomic Power Company).  2013.  Maine Yankee Independent Spent Fuel Storage Installation Revised Decommissioning Funding Plan.  Wiscasset, Maine.
* Reprinted from Westlaw with permission of Thomson Reuters. If you wish to check the currency of this case by using KeyCite on Westlaw, then you may do so by visiting www.westlaw.com.

Page Last Reviewed/Updated Friday, November 08, 2013