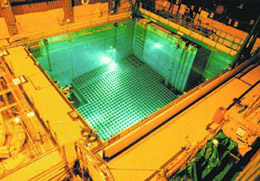 GEIS and Waste Confidence Rule References: Author F
Ferry, L., R. Ferry, W. Isherwood, R. Woodward, T. Carlsen, Z. Demir, R. Qadir, and M. Dresen.  1999.  Final Site-Wide Feasibility Study for Lawrence Livermore National Laboratory Site 300.  UCRL–AR–132609, Lawrence Livermore National Laboratory, Livermore, California.
FirstEnergy (First Energy Nuclear Operating Company).  2012.  Letter from H.D. Hanson, Jr. to NRC dated October 23, 2012, regarding "Spent Fuel Storage Cask Registration."  L–12–383, Perry, Ohio.
Freedom of Information Act.  5 USC 552.
FWS/NMFS (U.S. Fish and Wildlife Service/National Marine Fisheries Service).  1998.  Endangered Species Consultation Handbook, Procedures for Conducting Consultation and Conference Activities Under Section 7 of the Endangered Species Act.    Washington, D.C.
FWS (U.S. Fish and Wildlife Service).  2007.  National Wetlands Inventory.  U.S. Department of the Interior, Washington, D.C.

Page Last Reviewed/Updated Friday, November 08, 2013