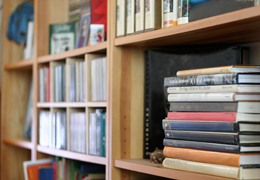 Inspector General Reports
Audit, special evaluation, and event inquiries reports
Audit reports (A) present the results of an audit conducted in accordance with Government Accounting Standards. Audit reports can attest to the reasonableness of financial statements or give the results of the assessment of a program, function, or activity.

Special evaluation reports (E) present OIG perspectives or information on a specific topic.

Event inquiries (S) document the investigative examination of events or agency actions that do not focus specifically on individual misconduct. They identify institutional weaknesses that led to or allowed a problem to occur.
Learn more about the Inspector General Program.
Sign up for E-mail updates about new reports.
2010s: | 2014 | 2013 | 2012 | 2011 | 2010 |
2000s: | 2009 | 2008 | 2007 | 2006 | 2005 | 2004 | 2003 | 2002 | 2001 | 2000 |
1990s: | 1999 | 1998 | 1997 | 1996 | 1995 |
Page Last Reviewed/Updated Friday, December 06, 2013