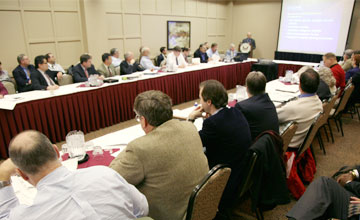 Home
> NRC's High-Value Datasets
NRC's High-Value Datasets
On this page:
The Open Government Directive defines high-value information as "information that can be used to increase agency accountability and responsiveness; improve public knowledge of the agency and its operations; further the core mission of the agency; create economic opportunity or respond to need and demand as identified through public consultation." As a regulatory agency whose processes and decisions are captured primarily in the form of documents, the NRC views its documents as its highest value data and has, up until now, focused the thrust of its public information dissemination program in this area. The agency has made its documents available in widely used format for the public's view.
Please rate our High-Value Datasets by visiting Data.gov

. Share your related "success stories", recommend data for release, or provide other information to help us assess the impact of our datasets by using our Online Comment/Feedback Form.
Key Web Pages Describing the NRC's Information Dissemination Channels
For access to the NRC's vast array of information dissemination channels, see the following pages available on this site.

Page Last Reviewed/Updated Monday, June 23, 2014