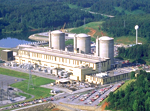 Workshops on Vendor Oversight
Welcome to the U.S. Nuclear Regulatory Commission's (USNRC's) Regulatory Workshops on Vendor Oversight. This page is intended to provide planning information and updates about the upcoming Workshop, as well as information on previous Workshops.
The NRC will be holding its Workshop on Vendor Oversight in June 2016. The purpose of this workshop is to bring together NRC staff, regulated utilities, vendors of nuclear components, and other interested stakeholders to discuss vendor oversight issues. More information about this workshop will be available within the next few months.
Past Workshops on Vendor Oversight
2000s: 2014 | 2012 | 2010 | 2008
Page Last Reviewed/Updated Wednesday, February 03, 2016