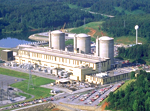 Workshops on Vendor Oversight
On-line Registration is closed
Welcome to the U.S. Nuclear Regulatory Commission's (USNRC's) Regulatory Workshops on Vendor Oversight. This page is intended to provide planning information and updates about the upcoming Workshop, as well as information on previous Workshops.
The NRC will be holding its Fifth Workshop on Vendor Oversight on June 23, 2016. The purpose of this workshop is to bring together NRC staff, regulated utilities, vendors of nuclear components, and other interested stakeholders to discuss vendor oversight issues. Vendor inspection support topics at this workshop will include counterfeit, fraudulent and substandard items, supplier oversight challenges, 10 CFR Part 21 updates, commercial-grade dedication, reverse engineering, and Cybersecurity among others. The NRC anticipates presentations from the NRC, NUPIC, NEI, EPRI, Luminant Power, AmerenUE, and NOVA. The workshop information, including registration, can be accessed below.
The Fifth Workshop on Vendor Oversight will be held at the Hyatt Regency St. Louis at The Arch located at 315 Chestnut Street St. Louis, Missouri 63102. Onsite registration for the workshop will be available on Wednesday afternoon and at 7:00 AM on Thursday, June 23, 2016. The workshop is open to the public, and there is no registration fee. Presentations will start at 8:00 am and finish at 5:30 pm.
Important Notice: For security reasons, all attendees must register and wear their badge at all times during the conference. Please be sure to bring photo identification during registration check-in.
Please check back with us frequently as the following detailed conference information will be posted as it becomes available:
Conference Program
Registration and Venue Information
On-line Registration is closed
Past Workshops on Vendor Oversight
2000s: 2014 | 2012 | 2010 | 2008
Page Last Reviewed/Updated Thursday, June 16, 2016