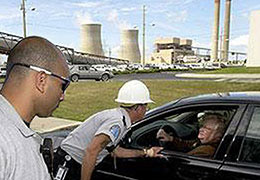 OPM Data Breach Information
In June 2015, the NRC was informed by the Information Security Oversight Office (ISOO) of the National Archives and Records Administration that, through the course of the ongoing investigation into the intrusion affecting the U.S. Office of Personnel Management's (OPM) systems, it was discovered that additional systems were compromised. These systems included those that contain information related to the background investigations of current, former, and prospective Federal government employees, as well as other individuals for whom a Federal background investigation was conducted.
Both the NRC and ISOO issued information notices to provide information and current updates from OPM on the data breaches. Additional information is available from OPM.
| Document Number | Title | Publish Date |
| --- | --- | --- |
| IN-15-06 | ISOO Notice 2015-02: Message from OPM to Security Clearance Holders. | 6/18/2015 |
| ISOO Notice 2015-02 | Message from OPM to Security Clearance Holders | 6/16/2015 |
Page Last Reviewed/Updated Friday, August 11, 2017
Home
About Us
Popular Documents
Stay Connected