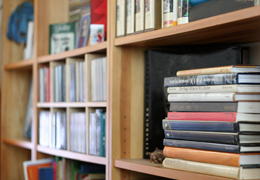 Reports on the Disposition of Proposed Generic Issues
This Web page is being maintained for historical and reference purposes.
For historical background, see NUREG-0933, "Resolution of Generic Safety Issues."
This page includes links to files in non-HTML format. See Plugins, Viewers, and Other Tools for more information.
To increase openness and provide accountability for the processing of potential Generic Issues (GIs), the GI Program issues reports on the status of proposed GIs. Proposed GIs constitute issues that are in one of the first three stages of the GI resolution process―identification, acceptance, or screening stages. Proposed GI reports will contain status descriptions of those proposed GIs that are active or have been recently closed. The first report on proposed GIs was published in August 2011. The second report on proposed GIs was published in January 2013.
Page Last Reviewed/Updated Monday, December 19, 2016