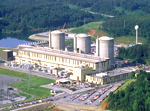 Subscribe to page updates
Implementing Lessons Learned from Fukushima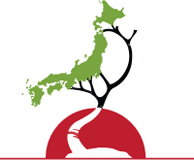 NRC created this graphic to help the public identify our work on implementing the lessons we've learned from Fukushima. The bonsai tree represents Japanese culture, with the green foliage in the shape of Japan's islands representing hope and growth. The red sun comes from Japan's flag, and the base of the logo represents a solid foundation of cooperation and understanding.
Japan Lessons Learned Dashboard
This page addresses topics related to actions taken by the NRC in response to the Japan nuclear accident in March 2011.
On Friday, March 11, 2011, a 9.0-magnitude earthquake struck Japan and was soon followed by a tsunami, estimated to have exceeded 45 feet (14 meters) in height, resulting in extensive damage to the six nuclear power reactors at the Fukushima Dai-ichi site.
| | | | |
| --- | --- | --- | --- |
| | Mitigation Strategies | | Hardened Vents and Filtration |
| | Spent Fuel Pool Instrumentation | | Seismic Reevaluations |
| | Flooding Reevaluations | | Walkdowns |
| | Emergency Preparedness | | Emergency Procedures |
| | Plant Implementation Status | | Regulatory Framework |
| | What are the Lessons Learned? | | Reference Library |

Page Last Reviewed/Updated Monday, March 06, 2017
Home
About Us
Popular Documents
Stay Connected