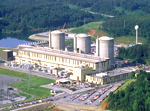 NRO SECY Paper on Enhancements to the Vendor Inspection Program for New Reactors
The NRC staff described the Vendor Inspection Program (VIP) and planned enhancements to the program as a result of expected increase in activities within the nuclear industry associated with new plant design and construction. Specific enhancements to the VIP are described including broadening its scope, increasing oversight of supplier audit activities, and developing additional inspection, as well as training and qualification guidance. The NRC staff also described several significant factors that led to these planned enhancements including the following:
entry of new suppliers into the U.S. nuclear industry;


use of modular construction techniques during new reactor fabrication;


inspections, tests, analyses, and acceptance criteria (ITAAC) verification activities; and


use of suppliers for engineering and licensing services.
The description of enhancements to the VIP is documented in SECY-07-0105.
Page Last Reviewed/Updated Thursday, April 14, 2016