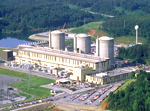 Inspection Procedures
Vendor inspections are performed to achieve the following purposes:
Obtain sufficient information through inspection activities at vendor and licensee/applicant facilities to insure that root causes of reported vendor related problems are identified and suitable corrective actions are developed and implemented.
Determine whether vendors are complying with applicable NRC and industry requirements, licensees/applicants are adequately overseeing vendors, and that sufficient interfaces exist between licensees/applicants and vendors.
Determine whether licensees and/or vendors have effectively implemented a commercial-grade dedication program for safety-related parts.
The Office of Nuclear Reactor Regulation (NRR) Vendor Inspection Program and associated inspection procedures are as follows:
| Procedure | Title | Date |
| --- | --- | --- |
| Manual Chapter 0617 | Vendor and Quality Assurance Implementation Inspection Reports | February 2020 |
| Manual Chapter 2507 | Vendor Inspections | December 2019 |
| IP 35710 | Quality Assurance Inspection of Software Used in Nuclear Applications | January 2018 |
| IP 36100 | Inspection of 10 CFR Part 21 and Programs for Reporting Defects and Noncompliance | May 2019 |
| IP 36100.01 | Inspection of 10 CFR 50.55(e) Programs for Reporting Defects and Noncompliance During Construction | November 2019 |
| IP 37805 | Engineering Design Verification Inspections | April 2020 |
| IP 43002 | Routine Inspections of Nuclear Vendors | January 2017 |
| IP 43003 | Reactive Inspections of Nuclear Vendors | April 2020 |
| IP 43004 | Inspection of Commercial-Grade Dedication Programs | January 2017 |
| IP 43005 | NRC Oversight of Third-Party Organizations Implementing Quality Assurance Requirements | October 2015 |
| IP 65001 | Inspections of Inspections, Tests, Analyses, and Acceptance Criteria (ITAAC) Related Work | August 2013 |
| IP 81811 | Protection of Safeguards Information by Design Certification Applicants and Vendors | April 2020 |
Page Last Reviewed/Updated Friday, May 22, 2020
Home
About Us
Popular Documents
Stay Connected