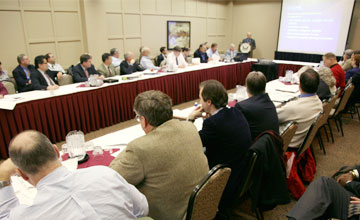 RIC 2013 Conference Program
The Full Program is now available online.
Questions that were not answered during the 2013 RIC were collected and responses to them were from RIC speakers. Answers to Unanswered Questions were consolidated and are provided for your information.
The Registrant List provides the name, organization, country, and email address of conference registrants who gave permission to post their information on-line.
Organization Charts
This page includes links to files in non-HTML format. See Plugins, Viewers, and Other Tools for more information.
The table below lists the posters made available during RIC 2013.
Page Last Reviewed/Updated Wednesday, August 23, 2017
Home
About Us
Popular Documents