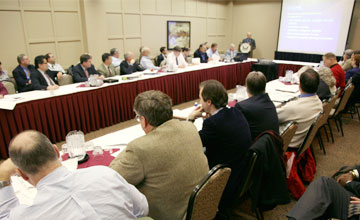 Public Meeting Schedule: Meeting Details
[
New Search
]
---
Purpose

This public meeting is being held for stakeholders and interested parties to provide NRC staff with feedback regarding the HEAF large-scale test plan, and to discuss the disposition of previously submitted comments.

Meeting Feedback

Meeting Dates and Times

03/20/19
12:30PM - 5:00PM



Meeting Location

NRC One White Flint North
11555 Rockville Pike
11-B04
Rockville MD


Contact

Kenneth Hamburger
301-415-2022



Participation Level

Category 3

NRC Participants

External Participants

Docket Numbers - Facility Names

Related Documents

ML19046A388 - PRE-GI-018 Public Meeting Materials.

ML18233A469 - Comment Disposition for High Energy Arcing Faults (HEAFs) in Electrical Equipment Phase 2.

ML19063B410 - 03/20/2019 High Energy Arcing Fault Large-Scale Test Plan Comment Resolution



Teleconference

Bridge Number: 8886039689
Passcode: 33872

Comments

Members of the public who wish to attend in person should notify Kenneth Hamburger (Kenneth.hamburger@nrc.gov) no later than 3/15/2019. A teleconference line will be made available.