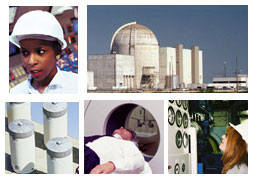 2019 Materials Actions
This page includes links to files in non-HTML format. See Plugins, Viewers, and Other Tools for more information.
Mistras Group, Inc. (EA-18-113)
On February 13, 2019, the NRC issued a Notice of Violation to Mistras Group, Inc. (licensee) for a Severity Level III violation. The violation involved the licensee's failure to confine the use of byproduct material to the purposes authorized in its license in accordance with 10 CFR 30.34(c). Specifically, on September 9, 2017, a Mistras employee used a radiographic exposure device at a temporary job site to radiograph his own hand, a use not authorized by its NRC license.

Page Last Reviewed/Updated Tuesday, March 12, 2019
Home
About Us
Popular Documents