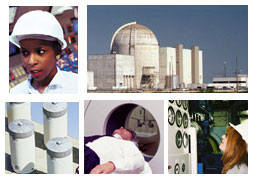 2015 Individual Actions
This page includes links to files in non-HTML format. See Plugins, Viewers, and Other Tools for more information.
On November 16, 2015, the NRC issued Mr. John Underwood, a former licensed Senior Reactor Operator at Southern Nuclear Operating Co., Inc. (Farley Nuclear Plant), a Severity Level III violation of 10 CFR Part 55.53(d) and (j). Specifically, on June 2, 2015, Mr. Underwood reported for duty and actively performed licensed senior operator duties as the Operations Shift Manager. During that shift, he participated in the Farley Nuclear Plant random fitness-for-duty testing program and on June 10, 2015, the Farley Nuclear Plant Medical Review Officer determined that Mr. Underwood tested positive for an illegal substance.
On August 4, 2015, the NRC issued a Confirmatory Order prohibiting Dr. Bradley D. Bastow, Radiation Safety Officer (RSO) for Cardiology II, P.C, from serving as an RSO until he demonstrates training and his commitment to compliance with regulatory requirements. Dr. Bastow's continued non-compliances related to ensuring that radioactive materials are used safely, securely, and in compliance with the applicable requirement have resulted in the NRC's lack of confidence in his capacity as a RSO. This Order does not prevent Dr. Bastow from serving as an authorized user.

Page Last Reviewed/Updated Tuesday, September 05, 2017
Home
About Us
Popular Documents
Stay Connected