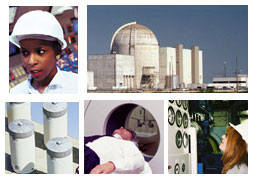 2015 Fuel Cycle Facilities
This page includes links to files in non-HTML format. See Plugins, Viewers, and Other Tools for more information.
Honeywell International Inc. (EA-14-114)
On March 11, 2015, the NRC issued a Confirmatory Order to Honeywell International, Inc. to reflect commitments agreed to during an alternative dispute resolution (ADR) mediation session conducted on December 9, 2014. The Confirmatory Order arose out of an incident involving a former employee of a Honeywell contractor, who was terminated for, in part, notifying both Honeywell and the Honeywell contractor, that the employee smelled alcohol on the employee's immediate supervisor's breath during duty hours. As a summary, Honeywell committed to 1) conduct presentations and training to its employees regarding the policy for raising employee concerns, 2) addressing safety issues, and management response to employee concerns, 3) modify existing processes and develop new processes that provide for ongoing support for employee protection requirements, and 4) review and update its Safety Conscious Work Environment policy and incorporate aspects of the NRC's Safety Culture Policy, as appropriate. In exchange, the NRC agreed to not pursue any further enforcement action.

Page Last Reviewed/Updated Tuesday, September 05, 2017
Home
About Us
Popular Documents
Stay Connected