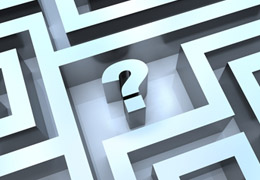 Solutions to Common Problems with Digital ID Certificates
On this page:
What if I have more than one Digital ID Certificate, how can I choose which one to use?
This is a common problem for people with lots of different types of digital ID certificates. One technique some people use is to add a certificate type to the end of their last name. If the "Choose a digital certificate" window includes a [View Certificate] button you may need to use this to determine the correct certificate. Some applications may also limit your list of certificates to a shorter acceptable certificates list.

When I try to download my Digital ID Certificate, I get the message "private key not found." Why?
When you retrieve your digital ID certificate, the software automatically checks to make sure that the private key created in your hard drive during enrollment matches the public key in your digital ID certificate. In order for these to match, you must be using the same web browser, in the same directory, on the same computer as you were when you requested the digital ID certificate.

When I attempted to sign the EIE submittal form, I receive a dialogue box that states: The specified CSP (Certificate Security Protocol) doesn't contain any unexpired digital signature certificates matching your certificate filter… How can I fix this so I can sign and submit my submission form?
The issue has to do with the Intermediate certificate from a previously expired certificate. You must remove the expired certificate from your Intermediate tab. To do this:
Open your Internet Browser.
Select the "Tools" tab, then scroll down and select "Internet Options".
An Internet Options dialogue box will open. Select the "Content" tab.
Select the "Certificates" button.
Select the "Intermediate Certification Authorities" tab.
Locate and select the expired Verisign Digital ID Certificate.
Select the "Remove" button.
Select the "Close" button.
Select the "OK" button.

Copyright © 2000, VeriSign, Inc. All Rights Reserved
Page Last Reviewed/Updated Monday, December 02, 2013