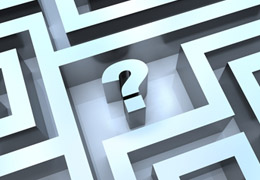 When and How to Revoke Your Digital ID Certificate
NRC's VeriSign issued certificates automatically expire after one year unless they are renewed. Even when a person renews their digital Id certificate a new certificate is actually issued. If documents are encrypted with one certificate they must be unencrypted with the same certificate even if it has expired. The certificate issued from a renewal request is actually a new and different from the old certificate and therefore has a different encryption key.
A digital id certificate can be revoked by either the owner or an NRC VeriSign certificates administrator. A certificate owner should revoke his or her certificate immediately, if he or she has reason to believe the certificate may have been compromised. Owners should also revoke their digital certificates when they change jobs or no longer have need for their digital certificates. The owner must remember and use the Challenge Phrase which he or she chose during the certificate enrollment process in order to revoke his or her digital certificate. To revoke your digital ID go to the NRC's Digital ID Center and choose the "REVOKE" option.
For detailed instructions, see NRC's Digital IDs Guide.
The NRC Digital Certificates Administrator will revoke digital certificates for users upon request. To request that a digital certificate be revoked send an email to: DigitalID.HelpResource@nrc.gov. In this email provide the user's name, email address, and phone number. Also include the expiration date of the certificate to be deleted.
Page Last Reviewed/Updated Monday, December 02, 2013