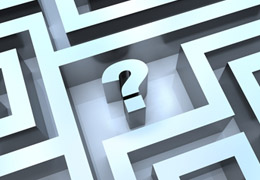 Install and Use a Digital ID Certificate
You will receive a "Your Digital ID is ready" email, if your digital ID certificate request is approved. This email will contain both a VeriSign provided Personal ID Number (PIN) and a link to NRC's Digital ID Center.
To pickup and install your digital ID certificate the steps are:
Open the "Your Digital ID is ready" email


Paste the provided PIN to your clipboard. The easy method is to highlight the PIN then Right Click and choose the "Copy" option.


Click on the provided link which takes you to NRC's Digital ID Center's "PICK UP ID" option


Paste the PIN from your clipboard into the PIN provided blank and then click on the "Submit" button.


If you get a popup "Potential Scripting Violation" screen, click on the "Yes" button to save your certificate to your computer. With Windows XP you are asked to verify that you want to install a digital certificate.


You receive a congratulations screen telling you that your digital ID have been successfully generated and installed
For detailed instructions, see NRC's Digital IDs Guide.
Page Last Reviewed/Updated Monday, December 02, 2013