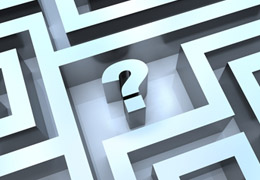 Enroll for your Digital ID Certificate
Before enrolling for a digital ID Certificate from the U.S. Nuclear Regulatory Commission, It is recommended that you view and print the U.S. Nuclear Regulatory Commission's Digital ID Certificates Guide.
You must pick up your digital ID certificate from the same PC where you enrolled. This is a security precaution imposed by the vendor. Therefore only enroll from a PC where you receive email for the email address to be associated with your digital ID certificate.
You must also have an NRC provided digital ID Approval Code prior to electronic enrollment for a certificate.
The steps to enroll for an NRC issued digital ID certificate are:
Open the electronic Digital ID Enrollment Form in your web browser (Internet Explorer is supported)
Enter the requested data fields. Here are some tips:

Include your middle initial after your first name as in "John D"


The email address you enter will be stored on your digital ID certificate and has multiple uses including:

Is used to send your certificate to you
It must match the email address stored in NRC access list(s) in order for you be able to submit documents other than through the General Form
Is used to send your annual renew reminder messages



The challenge phrase will allow you to revoke your certificate if for example you change jobs and no longer need a certificate.


The challenge phrase rules are:

1 to 32 characters Long
Only letters, numbers &/or spaces
Case & space sensitive (avoid trailing blanks)
Spaces & numbers aren't required
No punctuation is allowed



The "Optional: Enter Comments" can be ignored since this is not used by NRC.



Select the "Submit" button on the web page after you have entered your data and checked it carefully


Select the "OK" button to confirm that you entered your email address correctly.


Select the "Yes" button to confirm to Windows XP that you want to get a digital ID certificate.


Select the "Set Security Level" button. This will allow you to set your certificate protection level back to HIGH.


Select the "High" radio button. This will activate password protection for your digital id certificate. Click the "Next >" button to continue.


Enter the new password twice and then select the "Finish" button.


Select the "OK" button this time since you have already set your certificate's security level to high and created a password.


Select the "Submit" button to send in your enrollment request.


Within minutes you should receive an email acknowledging receipt of your enrollment request.
Within several hours (Eastern Standard Time business hours) your request should be reviewed and approved or disapproved. A second email should then be received. The approval email's subject is: "Your Digital ID is ready".
Page Last Reviewed/Updated Monday, December 02, 2013